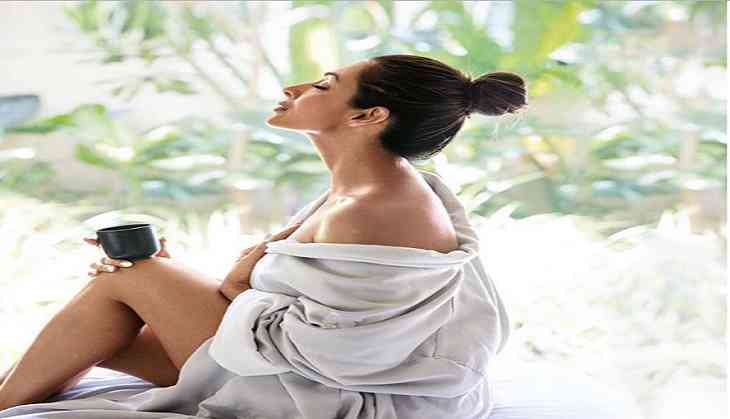 Bollywood actress Malaika Arora is one of those people who gives some serious fitness goals to everyone. She is a complete diva who is an inspiration for many as at such an age she has managed to keep herself so fit that does not even looks like her age.
Wether spreading fire on the red carpet of any award function or sweating it really hard in the gym, Malaika is a person who has managed to make us adore her in any look. She believes that fitness is the best thing you can gift to yourself and that is why you will see her doing it all be it cardio, yoga, stretching and what not. There is no such form of exercise that the actress has left.
ALSO READ: Malaika Arora's Instagram pictures might set your screen on fire
Since today is Monday and we know that you haven't hit the gym because of the blues that the day gives, here is a treat for you all that will inspire you to get fit right now. Here are few videos that the actress has uploaded on her social media account where she can be seen working out really hard in the gym.
ALSO READ: Happy Birthday Malaika Arora: 10 tracks that prove that she is our favourite dancing diva
Check out the videos here:
ALSO READ: Watch Video: Malaika Arora pole-dancing will prove that age is just a number for her
We are sure these videos will fight all your Monday and mid-week blues right now.