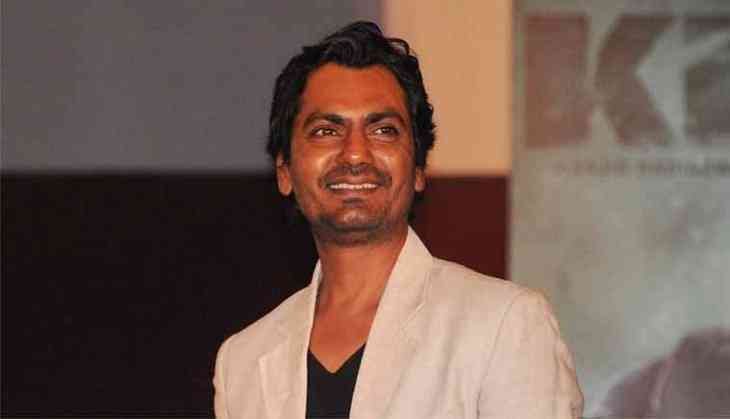 When Nawazzuddin Siddiqui danced at weddings to collect Rs two!
Actor Nawazuddin Siddiqui says though dance has never been his forte, as a kid he used to dance at weddings to collect money.
"As a kid I used to often dance at weddings with my friends. People used to throw money at baraatis (friends and families of the groom). I along with my friends used to attend all of the weddings in our area and collect money.
"By the end of the day we used to manage to collect Rs two-three and that was too much for us that time," Nawazuddin told PTI.
The versatile actor will be displaying his dancing skills in "Munna Michael" and he says it is fun to do something which is difficult for him.
"I don't know dancing and I usually stay away from it.
When my director Sabbir Khan told me about this role I told him I can't do it. But he convinced me to take up the film and made sure I follow his vision," he adds.
In the dance-action film, Tiger Shroff will be paying tribute to pop sensation Michael Jackson and Nawazuddin says nobody can be bigger than the late iconic star.
"I have never seen a pop star who has been so popular in our times than him. I used to get mesmerised seeing his dance especially moon walk. Unfortunately I haven't learnt it (moon walk) yet but there is a wish to learn it," the "Gangs of Wasseypur" actor says.
While shooting the film, Nawazuddin says he realised that if one has mentally accepted that he or she can't dance, then it becomes all the more difficult to do it.
"Our choreographer Ganesh Acharya can make everyone dance. To do a dance step, one should be mentally ready as it is then that the body reacts automatically," he says.
In the upcoming film, the 43-year-old will be seen alongside Tiger, known for his suave dance moves. In the trailer, Tiger is seen coaching the "Raman Raghav" actor.
On whether he gave Tiger any acting tips, he says, "No I haven't. He is capable and talented enough to do things on his own and there was no need for me to help him with acting.
Set to release on July 21, the film is produced by Viki Rajani and Eros International.
-PTI