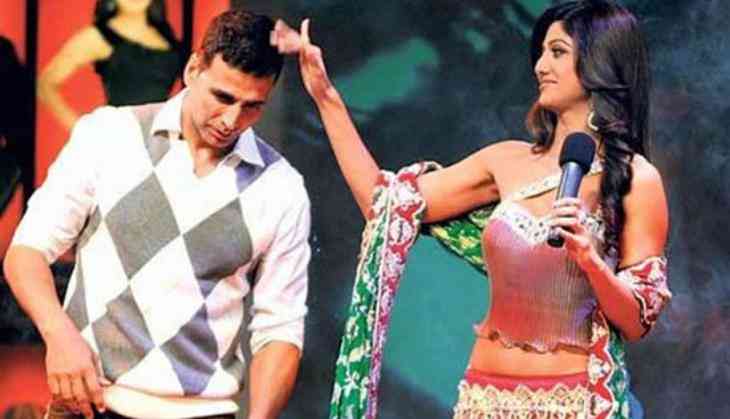 What happened when Akshay Kumar met Shilpa Shetty at an award function will surprise you
Bollywood actor Akshay Kumar and actress Shilpa Shetty were in the discussions for a long time for their alleged relationship in the 90s. Akshay has given many super hit films like Dhadkan, Main Khiladi Tu Anari and many more. This is being said while shooting Main Khiladi Tu Anari they both came close to each other. Akshay Kumar's love life is not hidden from anyone, however, their relationship was not not a long one and they broke up with each other soon.
After their breakup, Shilpa Shetty had spoken a lot about their relationship openly in many interviews, but recently they both were spotted in an award function. Normally in Bollywood when people see their exes they always avoid meeting each other but what Akshay and Shilpa did was surely surprising.
Also Read - Padmaavat: Rajput Karni Sena announces film on Sanjay Leela Bhansali's mother - 'Leela Ki Leela'
According to a report of SpotBoyE, Bollywood actor Akshay Kumar and Shilpa Shetty recently were seen in an award function and they even hugged each other. Akshay Kumar was sitting in the first row and he was talking to Sonakshi Sinha. After some time Shilpa Shetty made an entry in the award function, Akshay without avoiding Shilpa met her and even hugged her.
Also Read - Mia Malkova's God, Sex and Truth released: RGV warns to see it with headphones; watch it here
According to the people who were sitting there, the moment was surely adorable. These days Bollywood superstar Akshay Kumar is in the discussions for his upcoming movie PadMan that is slated to release on 9th February and the film was directed by R Balki. The film also stars Sonam Kapoor and Radhika Apte in leading roles.