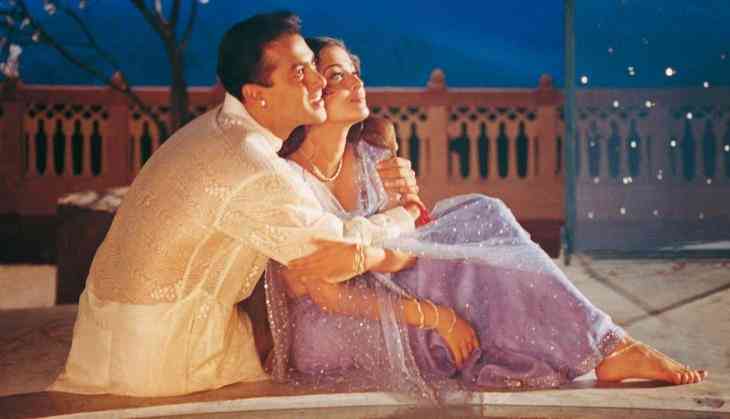 Viral Video: When Aishwarya Rai threw books on Salman Khan's head!
Bollywood superstar Salman Khan and Bachchan family's daughter-in-law Aishwarya Rai's love story had been quite popular in the Bollywood corridors. The fans of the both the actress and the actor are always keen to know any news about them.
A few years back, Salman and Aishwarya went on to different paths, but these days one video is getting viral on social media. Actually, on one hand Bhansali is busy in the controversy regarding about his new film Padmavati, and on the other hand, his another film Hum Dil De Chuke Sanam is in the discussions.
A making video of Hum Dil De Chuke Sanam is getting viral on the Internet in which there are a lot of things to notice that how Bhansali shot his films on grand sets and how people are calm on his sets of the film. But the best thing you will notice will be the real romance and cupid things in between Aishwarya Rai and Salman Khan.
In this video, we will see a scene which is being shot and that scene was when Aishwarya was yelling at Salman Khan for not proposing her for the marriage and on the other hand, her parents want her to marry with Ajay Devgn.
While the scene was actually very serious in the film, but both actors are looking very cute while shooting it and they have given awful moments in the film shooting. This is surely a break for the fans of Padmavati who are confused in the controversy regarding the film release.