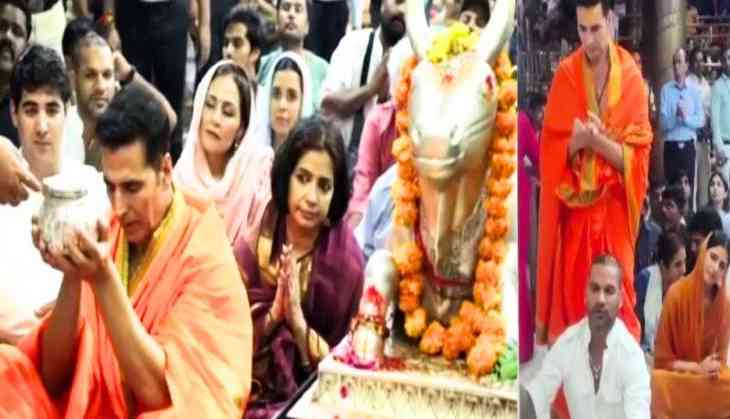 Akshay Kumar and Shikhar Dhawan Seek Blessings at Mahakaleshwar Temple
Ujjain, Madhya Pradesh: On the occasion of his 56th birthday, Bollywood actor Akshay Kumar embarked on a spiritual journey to the Mahakaleshwar Temple in Ujjain. Indian cricketer Shikhar Dhawan also joined in the prayers at this revered temple, invoking blessings for future victories.
Akshay Kumar's Visit to Mahakaleshwar Temple
Akshay Kumar marked his 56th birthday with a visit to the Mahakaleshwar Temple in Ujjain, seeking divine blessings from Baha Mahakal. He actively participated in the Bhasma Aarti with deep devotion.
Shikhar Dhawan's Prayers for Victory
Indian cricketer Shikhar Dhawan, though not part of the World Cup squad, offered his support to Team India during his visit to the Mahakal Temple. He fervently prayed for the team's success in upcoming competitions.
Akshay Kumar's Recent Projects
Akshay Kumar, who recently celebrated his birthday at the temple, unveiled the teaser of his upcoming film 'Mission Raniganj: The Great Bharat Rescue.' The film, set to release on October 6, portrays the inspiring true story of the late Jaswant Singh Gill, the leader of India's first successful coal mine rescue mission. Additionally, Akshay will grace the silver screen in the Hindi remake of the Tamil drama 'Soorarai Pottru,' scheduled for release on February 16, 2024.