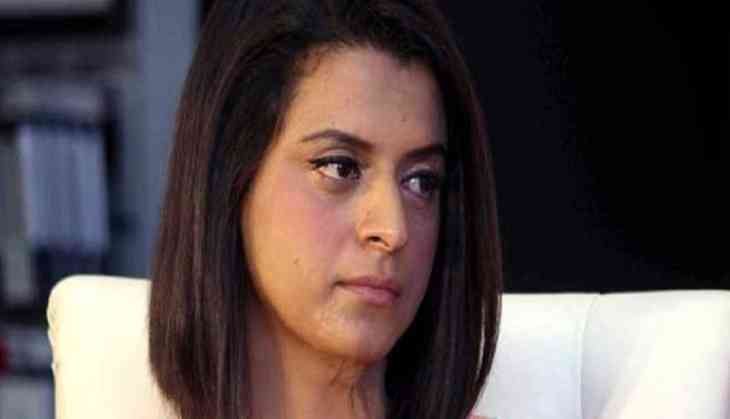 Rangoli Chandel slams Twitter
Once again Kangana Ranaut's sister Rangoli Chandel is hitting the headlines for his controversial tweet. Rangoli who is known for wearing heart on her sleeves has fallen into trouble after her recent tweet on the single community as Twitter has suspended her account.
Well, this all started after Mumbai's Bandra incident, where numerous people gathered despite the nation-wide lockdown. Taking to her Twitter she condemn the act of people pelting stone on health care workers and police personnel in Moradabad. She also lashed out at people who violated the lockdown and social-distancing in Mumbai and gathered at railway station to go back home.
As soon as she dropped this tweet netizens started lashing at her and reported her tweet to the official. Among all was Sussanne Khan's sister Farah Khan Ali, who thanked the Twitter officials for suspending her account and wrote that she reported about the tweet as Rangoli was targeting a single community and asked to shoot all of them with the liberal media.
Also Read: Amitabh Bachchan gives hard-hitting reply to troller who asked him 'Where is Aishwarya buddhe?'
Thank you @Twitter @TwitterIndia @jack for suspending this account. I reported this because she targeted a specific community and called for them to be shot along with liberal media and compared herself to the Nazis. 🙏🙏🙏 . pic.twitter.com/lJ3u6btyOm

— Farah Khan (@FarahKhanAli) April 16, 2020
However, this doesn't end here as after seeing her account getting suspended Rangoli issued a statement, saying, "Twitter is an American platform absolutely biased and anti-India, you can make fun of Hindu Gods call PM and Home minister terrorists but if you say anything about the people pelting stones on health workers and Police forces they suspend your account."
Also Read: Radhe actor Salman Khan sends out sharp message to 'jokers' who flout coronavirus lockdown
She further continued, " I have no desire of empowering any such platforms with my perspective and honest opinions, so I am not reviving my account, I was my sister's spokesperson now watch out for her direct interviews, she is a huge star she has many ways of reaching out, a biased platform can be easily avoided... (sic)"
Well, this has happened for the first time with Rangoli that her account got suspended as she is known for taking digs at Bollywood celebs. Kangana's sister never leaves an opportunity to slander people, often she is seen engaging in a verbal fight with filmmaker Anurag Kashyap and actress Swara Bhaskar.
We have not posted Rangoli's tweet as it could incites violence among communities and can also hurt the sentiments of a single community.
Also Read: Superstar Mahesh Babu's 7-year-old daughter Sitara Gattamaneni makes Instagram debut