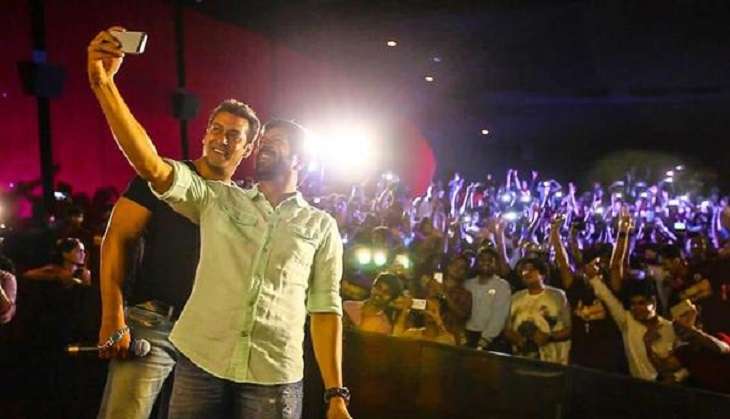 Much has been reported about Salman Khan-Kabir Khan's Eid 2017 release. It has been now revealed that the film will be titled Tubelight.
The film, which will mark Salman Khan's third collaboration with Kabir Khan after Ek Tha Tiger and Bajrangi Bhaijaan, is said to be set in the backdrop of Indo-Chinese political relations.
Salman's character in the film will be called 'Tubelight'. The film will follow the character as he undertakes a journey of enlightenment from India to China.
"It is about a personal issue. Can't talk about what exactly right now. Needless to say my films always have a political backdrop to them because that's what excites me and I find real. So 'Tubelight' also has a little political backdrop," Kabir Khan said.
Kabir also revealed that Tubelight will also be an emotional story like Bajrangi Bhaijaan. He said that it would be narrated in a humorous format. "In terms of its emotional space it is similar to Bajrangi Bhaijaan. But story is very different. It is more of humour and emotional space that we (Salman and I) haven't delved into," he said.
The movie will go on floors in Ladakh on 15 July, following which it will be shot at Kashmir and Ajmer. The makers are currently looking to cast another actor to play the character of Salman's brother in the film.
--With PTI inputs