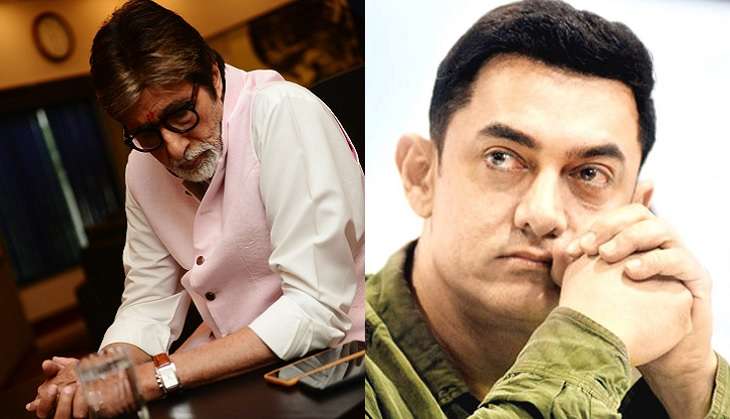 Amitabh Bachchan and Aamir Khan have teamed up for the first time for YRF's upcoming period drama, Thugs of Hindostan.
Said to be the biggest casting coup of the decade, Vijay Krishna Acharya will be donning the director's hat for what will be the most expensive Indian film till date. At a press conference on the occasion of his 74th Birthday, Amitabh Bachchan revealed that he considers himself fortunate to work with Aamir Khan in the film.
"There have been many attempts for us to work together, but unfortunately that didn't happen. I look forward to that opportunity to work with him. Aamir Khan is a great star and a great actor. He has been ruling the Box-Office and industry for many years. I consider myself fortunate to have got the opportunity of working with him," said Amitabh Bachchan.
On being asked about the shooting schedule of the much-anticipated film, the actor said,
"Thugs of Hindostan goes on floor in February 2017."
Thugs of Hindostan will release during Diwali 2018 weekend. The movie is based on the novel 'Confession of a Thug'.