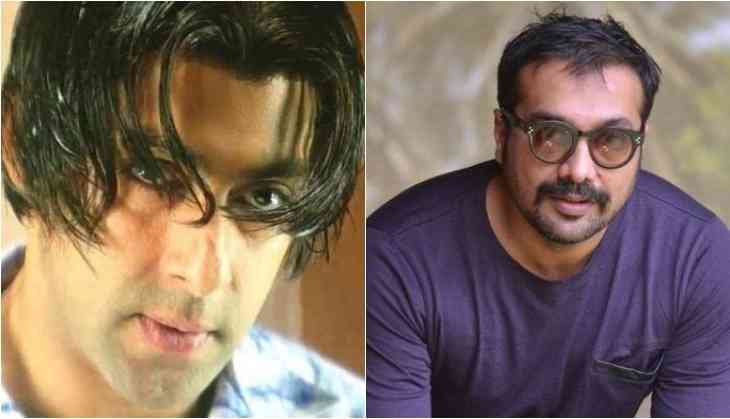 Tere Naam: Here is why Salman Khan asked the producer to throw Anurag Kashyap
Well if you are not aware then let me tell you that earlier in 2002 not Satish Kaushik but director Anurag Kashyap was supposed to direct the super hit film Tere Naam. When Anurag got the chance to direct the film he was clear that it is a story of a UP's boy and Salman will be not perfect for this role.
This is to notice that Tere Naam was a remake of Tamil film 'Setu' and Ram Gopal Varma bought the rights to its remake. That time Ramu's favourite assistant director Anurag was writing the script for the remake. The film was supposed to co-direct with someone other and that time, not Salman but Sanjay Kapoor was the leading hero.
According to Anurag Kashyap, 'There were lots of change happened in the project and the script even got changed several times. Later new producers arrived and I got to know that now Salman Khan is the new hero of the film. Producers asked me to direct this film,'
Also Read - Race 2 actress Ameesha Patel shares bold pictures; got trolled by fans
Anurag further added, 'The hero of the film belongs from Mathura, Agra and he (Anurag Kashyap) himself belongs UP so he could not find Salman fitting to that role. Despite that, he tried to make role fit for Salman and asked The Jai Ho star to grow some hairs on her chest,'
Anurag narrated the whole incident by saying, 'I told whole suggestion to Salman and asked the actor to grow some hairs on the chest. When I said this to him, he was just staring at me and didn't say a single word to me. Next day Anurag got a call from the producer and he reached to meet him at his office. The producer throws a glass bottle to him and said - 'Saale Tu Salman Ko Baal Ugane Ko Bolega'.
Also Read - Tiger Zinda Hai: Anjana Om Kashyap asks Salman Khan how she performed in the film; see what the actor replied
Now if beliefs in Anurag then he got replaced from the film without even telling him and after that Satish Kaushik made the film. The film was a super hit at the box office. Now Anurag clearly says that he doesn't like to look at Salman as they both don't like each other.