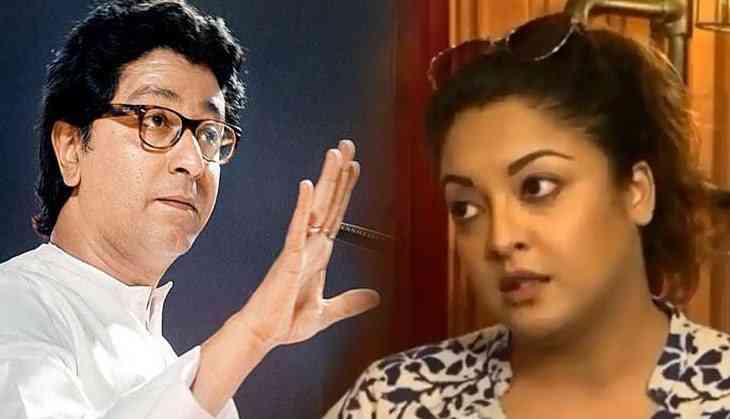 Tanushree Dutta and Nana Patekar sexual harassment controversy has not yet finished as the actress has opened several shocking things related to the actor. Recently, Dhol actress claimed that Maharashtra Navnirman Sena (MNS) has attacked her. Raj Thackeray is the chief of MNS.
She said that MNS attacked her because Nana Patekar asked them to do so. She also compared MNS to terrorists groups like Al-Qaeda and ISIS. She said that MNS is not just a party rather it follows the ideology of the terrorist organisations like Al-Qaeda and ISIS. As per the reports of ANI, the actress said that 'MNS are a violent disruptive communal, intolerant ideology and anyone from any profession can pledge allegiance to it.'
A few days ago, Tanushree Dutta had revealed shocking things about the National Award winning actor that he had sexually harassed her during the shooting of the film 'Horn OK Pleassss' in 2008.
Tanushree also said that Nana Patekar lied about the attack. "There was a lie that was spun by the four culprits; Nana, choreographer Ganesh Acharya, director Rakesh Sarang and producer Sami Siddique as well as their supporters on set and outside the set- the MNS party, who were called to mob-attack me," said Tanushree Dutta.
While Nana Patekar denied all the allegations made by Tanushree on him. Nana Patekar's lawyers also claimed that they have sent the legal notice to the actress. However, the actress said she has not received any notice.
Meanwhile, Tanushree is getting the support from the Bollywood industry while some are calling that she needs a publicity with this.
Also read: CINTAA gives a shock to Tanushree Dutta on Nana Patekar controversy says, 'Sexual harassment sad but we cannot reopen case now'