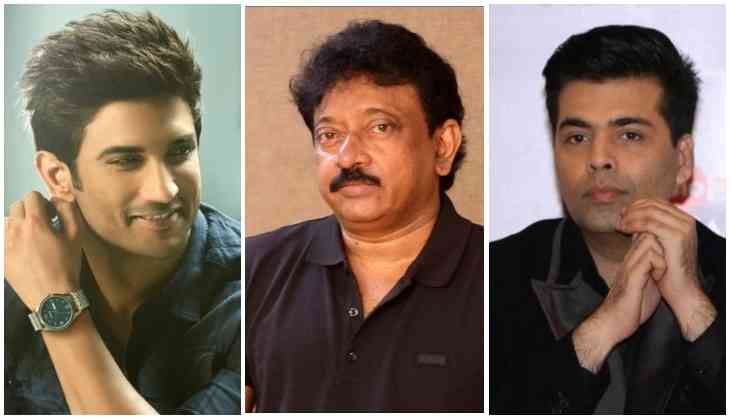 Ram Gopal Varma supports 'nepotism'; calls Karan Johar bigger 'victim'
Sushant Singh Rajput's death has started a debate on nepotism in Bollywood once again. As per reports the actor took his life because Bollywood didn't except even him despite being one of the most intellectual, talented and best actor in Bollywood. As soon as the news of his death broke out Karan Johar took to his Twitter handle and posted a heartfelt tribute to Sushant. However, the moment he dropped the tweet netizens started trolling him mercilessly and is being blamed for his death.
On seeing this filmmaker Ram Gopal Varma recently took to his Twitter handle and posted a series of tweets in support of Karan and nepotism. In a series of tweets, he questioned why Sushant took his life after 12 years of a flourishing career. He further went on to call Takht director "bigger victim" of nepotism and how the society will crumble down if there is no nepotism.
Also Read: 'If He Can Do It Why Can't I': Sushant Singh Rajput's die-hard fan writes in suicide note
He slammed the netizens for blaming Karan for his death and wrote, "If Sushant after 12 yrs of fame and money took his life becos he was made to feel like an outsider then a 100 actors suicides per day will be justified who couldn't reach anywhere near Sushant. If u can't b happy with what u have u will never be happy with whatever u have. Period!"
Here, check out his tweets below:
Also Read: Prakash Raj shares video of Sushant Singh Rajput talking about nepotism in Bollywood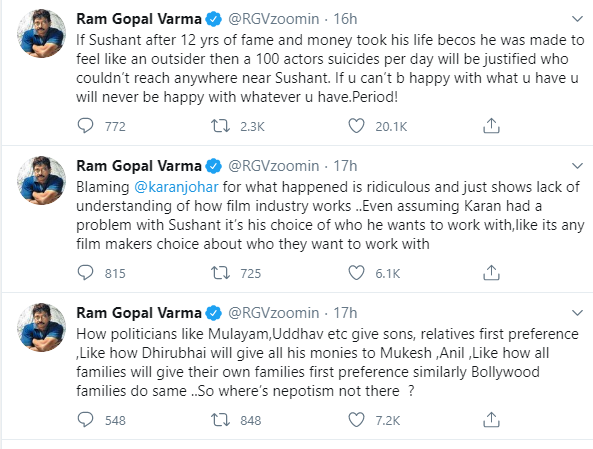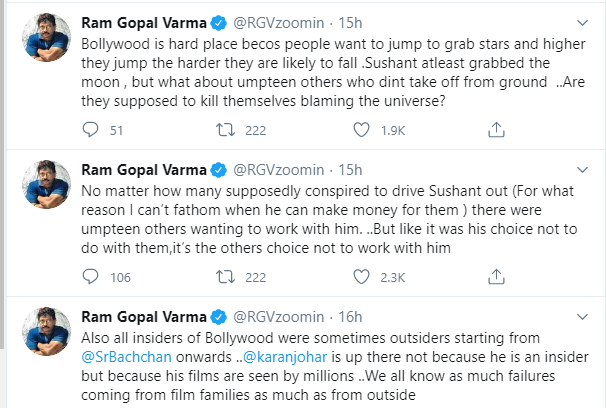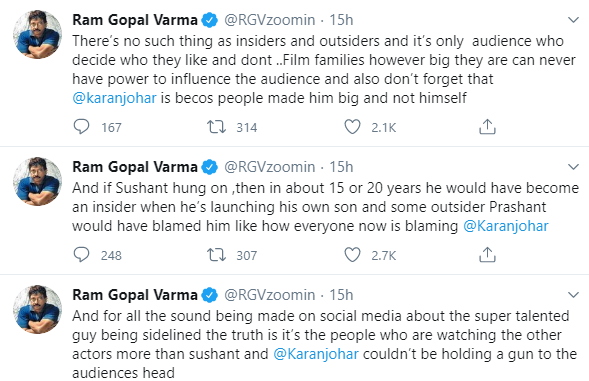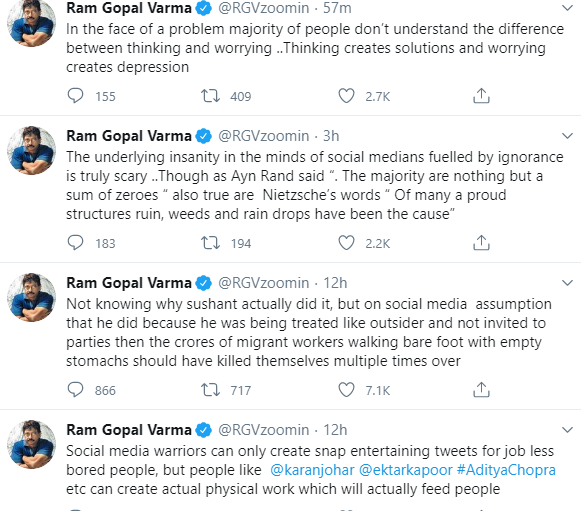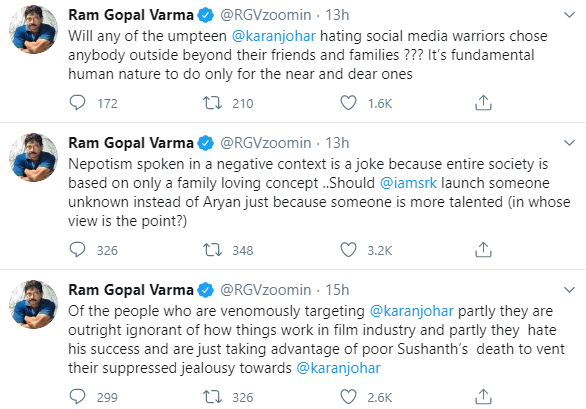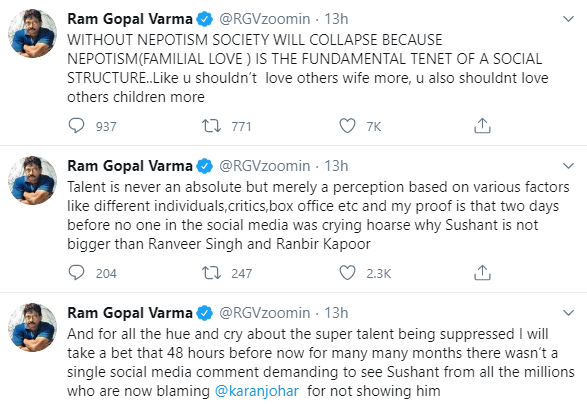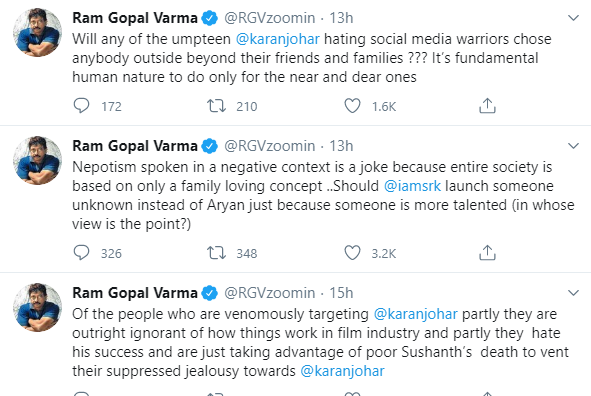 After dropping the tweets he was mocked by many of his followers who read his tweet and blamed him for fuelling the nepotism trend that discourages outsiders to mark their niche in the industry.
Also Read: Sushant Singh Rajput felt Anurag Kashyap will kill him as he refused his offer, reveals co-writer of Jalebi