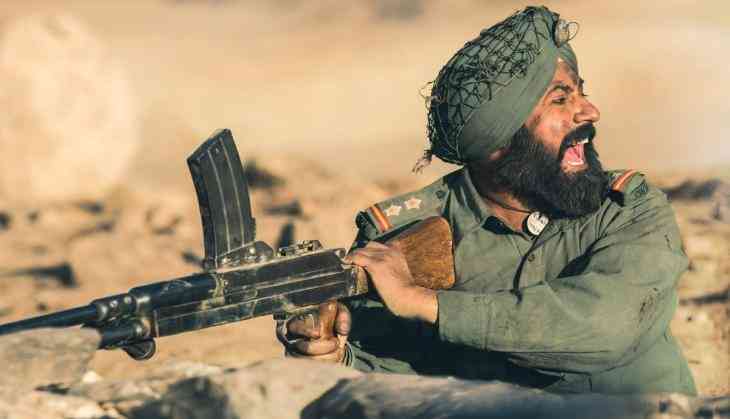 Subedar Joginder Singh's first look took internet by storm
In a massive response on social media platform, Subedar Joginder Singh's first look has stormed the internet Indian Cinema which is the largest producer of films across the globe has produced yet another cinematic masterpiece. Subedar Joginder Singh is a war biopic on the life and valor of 1962 Indo-China War martyr and India's highest wartime gallantry award - Param Vir Chakra winner. Movies with such historical importance are perfect ingredient for India's official entry to Academy Awards. Audience with this blistering response cleared about the genre and depth they want to see in the feature film.
Twist of the tale about this most talked about First look is that it has not been produced by Bollywood but by Punjabi Regional Cinema. In the film under the banner of Saga Music and Seven Colors Motion Pictures, besides Gippy Grewal, Aditi Sharma plays the lead role. Simarjit Singh directed the film.
The film is going to release around the world on April 6 next year. It has been dubbed in Hindi, Telugu and Tamil languages too. Joginder Singh, who played a key role in the Indo-China war in 1962, can not be forgotten. He was admitted to the Sikh Regiment on September 15, 1941. During the Indo-China war on 23 October 1962, he bravely fought with the enemy and became a martyr. He was born on 26 September 1921 in Faridkot, Punjab.