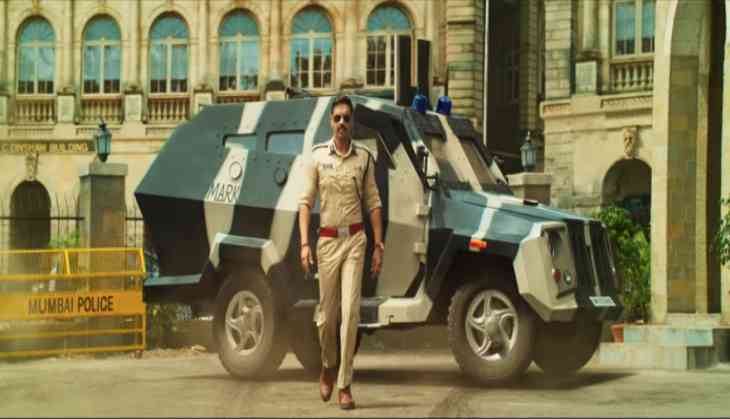 Akshay Kumar and Katrina Kaif's starrer Sooryavanshi's trailer has hit the internet and has taken set the social media at ablaze. Fans are going gaga over the film where we got to see Rohit Shetty's three musketeers Akshay Kumar, Ajay Devgn and Ranveer Singh in one screen fighting the terror group in Mumbai.
As everyone is busy showering praise on the making of the film however but didn't notice the big mistake. Yes! We have spotted the first mistake in the film's trailer but it's not related to Akshay rather its all about Ajay Devgn. As we all saw Singham actor making a dhamakedar entry in his 'so-called bulletproof' jeep however it all go waste when netizens spoted the big mistake in the scene.
Also Read: Tiger Shroff Birthday: Disha Patani shares 'first' dance video with rumoured boyfriend on Hrithik Roshan's song [VIDEO]
The car which is said to be a bulletproof one is actually not, as its door is made of wood and those who have seen the trailer can very clearly see that the edge of the door is not painted which makes it easier for the netizens to spot the mistake. The screenshot of the same is going viral on all social media platforms.
Here have a look at the image: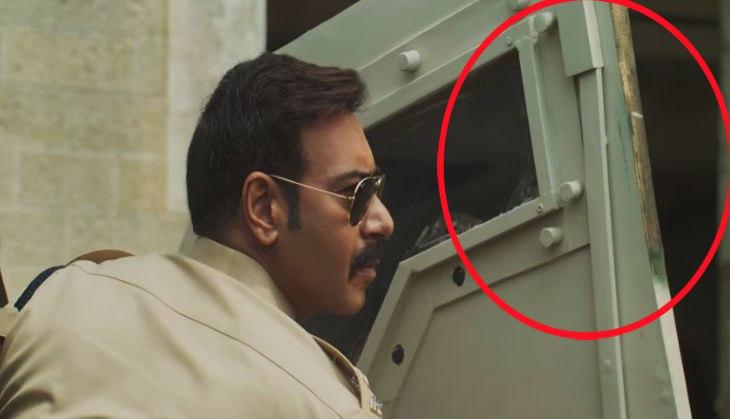 Well, this is a very big mistake as this scene is the most important one because it introduces Ajay in the film at the climax and he is known for such kind of stunt. Rohit Shetty has always been clear about all this, however, we wonder how come he missed such an important detail. Now we have to wait for makers reaction on the same and let's see what they have to say on this.
Meanwhile, the film that also stars Katrina Kaif will release on 24th March this year in the theatres near you.
Also Read: Sooryavanshi Trailer Out: Akshay Kumar, Ranveer Singh, Ajay Devgn to fight against terror outfit