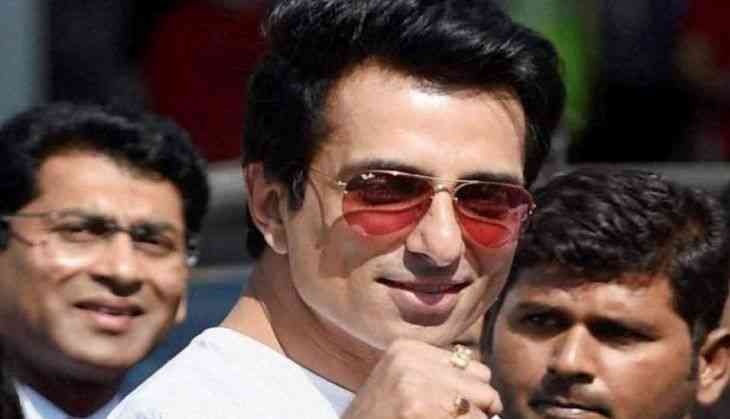 Sonu Sood calls it 'biggest award'
Ever since nationwide lockdown was announced Bollywood actor Sonu Sood has been working relentlessly to help migrants reach their native place. For this, the actor is constantly in news and is receiving immense love and support from across the nation. Moving on two weeks ago Sonu sent a migrant home who was pregnant gave the actor a special gift in wake to thank him.
The woman who gave birth to a son recently named her newborn after the actor Sonu Sood. This warm gesture of the woman got the actor all emotional, taking to his Twitter handle he first questioned the woman that since she is Srivastava how can she change the surname. To which, she responded that Sood is newborn's middle name i.e he will be called Sonu Sood Srivastava. After hearing this actor was soo touched that he called this his 'biggest award' so far.
Also Read: Riya Sen's 7 enthralling pictures that will make you skip a heart beat!
Here have a look:
यह मेरा सबसे बड़ा अवार्ड 🙏 https://t.co/fVhpV5fI5y

— sonu sood (@SonuSood) May 28, 2020
Sonu Sood has turned out to be a 'messiah' for all the migrants out there, yesterday, on 29th May, Simmba actor helped 170 girls stuck in Kerala by airlifting them to their homes. He sent a special aircraft to lift the girls and other 10 migrant labourers. Recently, Sonu's fans took to Twitter and started trending #BharatRatnaForSonuSood for this work. So far, the actor has so far sent over 2000 workers to their homes in various Indian states.
Also Read: Once again! Sonu Sood gives witty reply to his fan's bizarre request