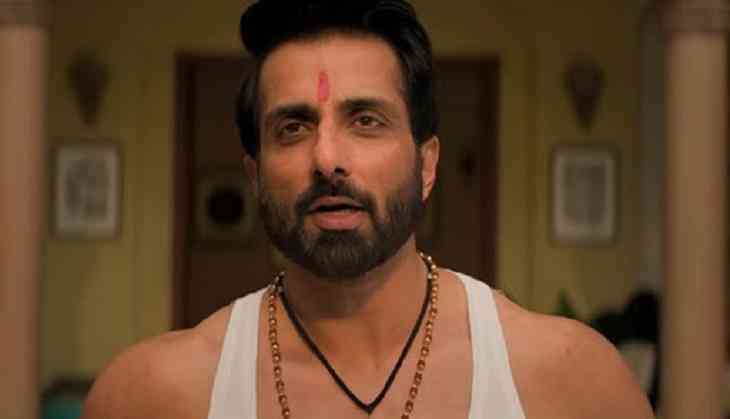 Sonu Sood has extended his hands for the migrant workers who have been stranded in Maharashtra due to the coronavirus lockdown. He is trying his best to provide help to workers by arranging buses for them to reach their respective states. Earlier, he also shared the toll-free number for any assistance.
Many people have been reaching out to him on social media to seek help. Even the actor personally replied to the people on his social media handle and assurance that he will help them.
Amid lockdown, his social media have been flooded with thousands of messages that one can't imagine. But, the actor himself shared the video of his mobile-phone screen and showed the messages that he has been receiving from the people during this tough time.
He posted the video of his phone's notification bar and captioned, "We are getting your messages at this speed. Me and my team are trying our best to help everyone! But if we miss some messages in this, I'm sorry for that." (translated from Hindi to English)
आपके संदेश हमें इस रफ़्तार से मिल रहें हैं। मैं और मेरी टीम पूरी कोशिश कर रहें हैं हर किसी को मदद पहुँचे! लेकिन अगर इस में हम कुछ मेसजेज़ को मिस कर दें, उसके लिए मुझे क्षमा कीजिएगा 🙏 pic.twitter.com/wS7vVk9bjv

— sonu sood (@SonuSood) May 27, 2020
The video of Sonu Sood has garnered over 717.3K views, 16.3K retweets, and 95.2k likes.
Meanwhile, the actor has organized multiple bus services for many stranded migrants workers heading to Uttar Pradesh, Jharkhand, Karnataka, and Bihar.
Earlier, he also donated over 1,500 PPE kits to doctors in Punjab and also made arrangements for health workers in his Mumbai hotel.
Moreover, in India, over 1.5 lakh positive cases with over 4,000 deaths due to coronavirus have been recorded so far.
Also Read: Sonu Sood's hilarious reply to migrant who asked him to reunite with his girlfriend will leave you in splits