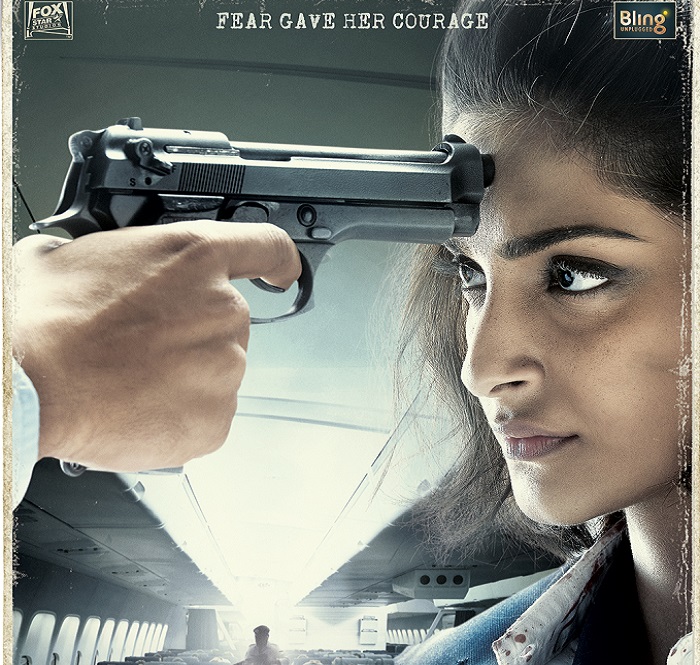 Most Bollywood films today spend the larger part of their allotted budget on either the acting fees, or for promotional activities.
However, the upcoming film Neerja is taking the road less travelled. The makers of the film have set aside a huge amount of their production budget to research the PanAm terror attack as well as to research the life of Neerja Bhanot.
Sonam Kapoor will essay the titular role of the 23-year-old flight attendant, who gave up her life to save passengers from a terrorist attack onboard a Pan Am flight on 5 September 1986.
Neeraja Bhanot became the youngest recipient of Indias highest peacetime Military Award for Bravery, The Ashok Chakra. The film also stars veteran actress Shabana Azmi in a pivotal role.
Also Read: #CatchExclusive: Sonam Kapoor reveals 2 interesting things about Neerja. But why did she mention Aamir Khan?
Director Ram Madhvani, who has won several awards for his contribution to the advertisement world, wanted the film to look authentic and real. Madhvani therefore decided that he wanted to interact with the survivors on the flight - in a bid to get a first-hand account of the fateful events of 5 September 1986 - when PanAm flight number 73 was hijacked.
Also Read: Neerja trailer out: this may just be the film Sonam Kapoor needed
The director also assigned a team to asses the political situation in India, Pakistan, USA and Libya during the incident. Going by the trailer of the film, the makers seem to have carried out some impressive research on the film.
Watch the trailer of Neerja here:
The movie releases on 19 February 2016.