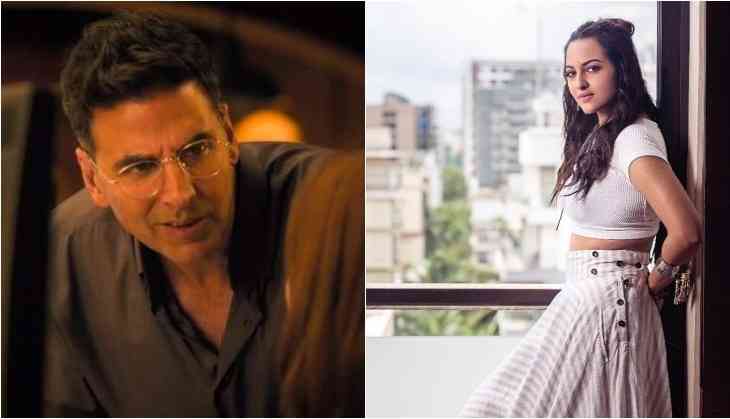 A few days back, some screenshot of an old interview of Akshay Kumar went viral on social media where he was talking about the actresses and their body. He had said in the interview that he likes 'Hari-Bhari' heroines and not those who are 'Chusa Hua Aam'. The interview is from 2012 when Akshay was promoting Rowdy Rathore and that was the same year when he was working with actresses like Sonakshi Sinha and Asin.
He had said, "Sonakshi is a wonderful actress who has her own style of acting. She has an absolutely different figure – a typical, Indian figure and not size zero. Khaate peete gharane ki lagti hain. I am a pure Punjabi. I like heroines who are hari bhari. Chusa hua aam na lagey".
In the counterpart when the reporter asked Akshay to translate 'Chusa Hua Aam' in English, he said, "Will it be sucked out mangoes?". Now in the time of 2019, Akshay is being trolled on social media and trollers are calling him 'misogynist'.
However, Sonakshi Sinha who had worked with Akshay Kumar in films like Mission Mangal and Rowdy Rathore, said, "Firstly, let me start by saying that trolls really have nothing better to do in life, so this is what they resort to. People have to understand that I was heavily body shamed at the start of my career, in spite of having lost 30 kilos, and what Akshay said was probably in response to something on the same lines. They also have to understand that I have a great friendship and working equation with him, so he was talking about a friend and not a random person. If anything, he was being a gentleman and defending me with no intention of "objectifying" anyone. And if I, the person being referred to, has absolutely no problem with what was said, I don't think anyone else should either. People need to start utilising their time better rather than digging up stupid things and making an issue of it."
Also Read - Kartik Aaryan and Sara Ali Khan have called it off?