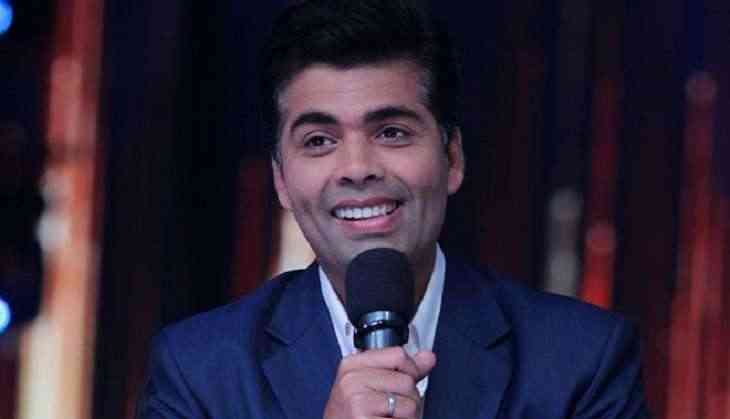 Filmmaker Karan Johar for the first time opens up about his relationship status with media and for the first time, he revealed why he can't be in a relationship. Let us tell you that Karan Johar never discussed his relationship status with anyone and recently during the trailer launch of Simmba he discussed the same with media.
Here he came with the full cast and crew of the film Simmba starring Ranveer Singh and directed by Rohit Shetty. According to a media report, Karan Johar said, "At 46, I can't be in a relationship. And I'm not being cynical, I'm being practical. I don't think I can divide my time between a relationship, and my mom and two kids. Not that one has to be sacrificed for the other, but I want to divide my time only between the relationships I have with my work,"
The Energetic, the fantastic and the blockbuster trailer is here! https://t.co/KtfxBkFaVQ #SimmbaTrailer@RanveerOfficial #SaraAliKhan @SonuSood #RohitShetty @apoorvamehta18 @rspicturez @RelianceEnt @DharmaMovies @SimmbaTheFilm #Simmba

— Karan Johar (@karanjohar) December 3, 2018
"Finally, I can say that I'm in a relationship with myself. And when you are in one of those, you don't have either the space or the time for anyone else," Takht director said.
Let us tell you that Karan Johar in his book,' An Unsuitable Boy' wrote, "Everybody knows what my sexual orientation is. I don't need to scream it out. If I need to spell it out, I won't only because I live in a country where I could possibly be jailed for saying this,"
Thank you for all the love!!!!!! @PoonamSaxena_ @mileeashwarya @DeShobhaa #anunsuitableboy pic.twitter.com/3ceYWpQNB7

— Karan Johar (@karanjohar) December 1, 2017
On the work front, Karan Johar soon to start his next directorial film Takht starring Ranveer Singh, Kareena Kapoor Khan, Vicky Kaushal, Alia Bhatt, Janhvi Kapoor, Anil Kapoor and Bhumi Pednekar that is slated to release in 2020.
Also Read - This is what Deepika Padukone told hubby Ranveer Singh after seeing Simmba Trailer