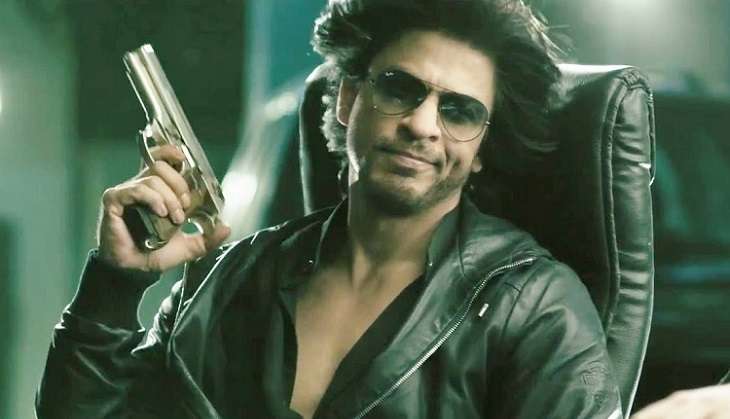 Superstar Shah Rukh Khan has teamed up with Bollywood Parks Dubai for a ride based on his popular film, Don. The Bollywood's Badshah has also shot some adrenaline pumping stunts for "Don: The Chase Ride".
The park has partnered with Shah Rukh to shoot high-speed chase scenes for its immersive 3D ride -- Don: The Chase -- which will premiere at the opening of Bollywood Parks Dubai on 31 October, read a statement.
The park is a first-of-its-kind theme park showcasing the true blue Bollywood experience laced with drama, action, music and dance.
"The park is a mix of rides, excitement and adventure, while staying true to the ethos of Bollywood. Films are a reflection of reality where we strongly believe in our hopes, and the same will be translated to the park where you will have fun," Shah Rukh said.
Getting back into his character from the movie, the star was seen reciting his famous dialogues during the shooting schedule.
Talking about the ride, the Dilwale star said: "This time the chase is in Dubai, on the very famous Sheikh Zayed Road and also other famous landmarks of Dubai. As the famous dialogue of the movie goes -- 'Don ko pakadana mushkil hi nahin, namumkin hai' that means it's not only difficult to catch Don, but impossible as well."
Directed by Reema Kagti, one of Bollywood's finest directors, the ride was completed with the support of over 100 members from the production team.
Under the guidance of Don movie producer Ritesh Sidhwani and Shah Rukh himself, the team has ensured that every aspect of the ride should exude the essence of the original movie.
Located half an hour away from downtown Dubai, just before the Dubai-Abu Dhabi border in the United Arab Emirates, Bollywood Parks is an attempt to add to the tourism portfolio of the city.
-- IANS