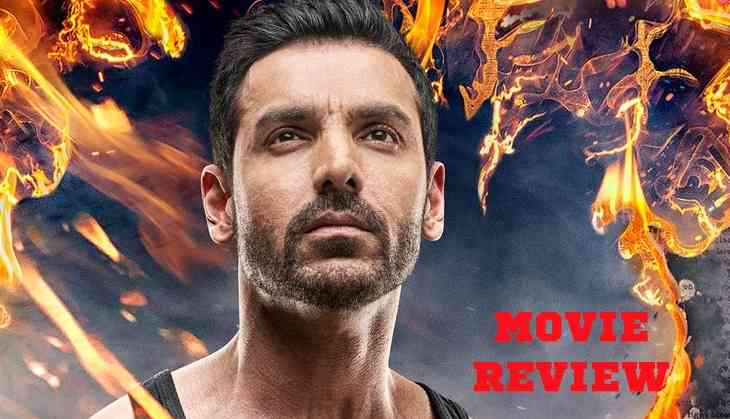 Satyamev Jayate Movie Review: John Abraham and Manoj Bajpayee starrer Satyamev Jayate has released this Friday on the special occasion of Independence Day. Milap Zaveri who is a famous script and dialogue writer came up with his third directorial venture Satyamev Jayate after Mastizaade and Jaane Kaha Se Aayi Hai. He has chosen two best actors of this generation to show a race between good and bad. Let's see what is bad and good in this film of Milap Milan Zaveri.
Movie Name - Satyamev Jayate
Star Cast - John Abraham, Manoj Bajpayee, Aisha Sharma, Amruta Khanvilkar, Manish Chaudhary
Director - Milap Milan Zaveri
Producer - Bhushan Kumar, Nikkhil Advani
Music - Sajid-Wajid, Tanshik Bagchi, Rochak, Arko
Genre - Action Thriller Drama
Critics Rating - 2 stars
STORY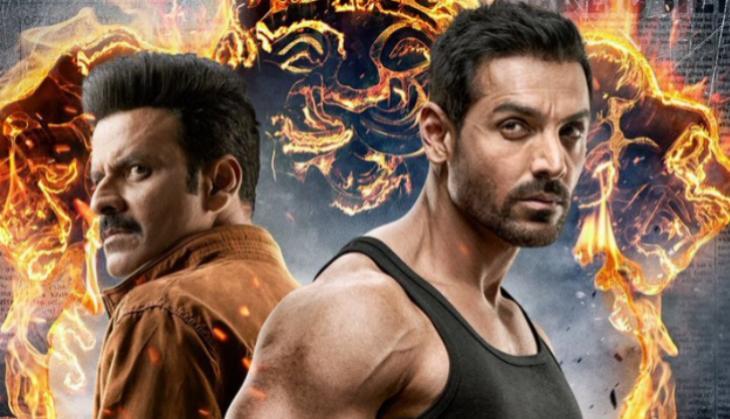 Satyamev Jayate
The film stars with Vir (John Abraham) killing a cop and burning him in fire recalling his corruption charges. Then in another, we found him killing one more cop. After two back to back killings of cops, Mumbai Police commissioner (Manish Chaudhary) calls his best officer DCP Shivansh (Manoj Bajpayee) to solve the mystery who is killing the cops. With the entry in the case, DCP Shivansh reveals that the killer only wants to kill corrupt cops and he has a mission Satyamev Jayate.
Then the race between Vir and Shivansh stars like all good and bad people, Shivansh who has always been perfect in his cases many times fails to catch Vir. In between, that a mystery resolves that why Vir is killing corrupts cops and what is his aim to do.
DIRECTION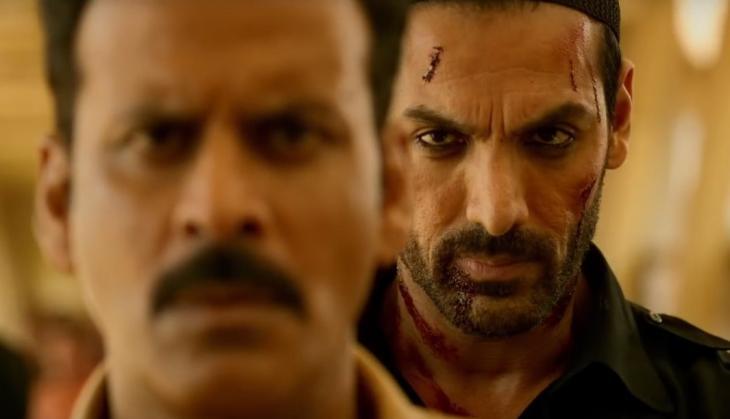 Satyamev Jayate film
Milap Milan Zaveri has not delivered what we actually wanted from this film, the biggest question why he chose this script that has nothing new and several times you will start predicting what is going to happen in the next scene. Besides, a single twist there is nothing in the film that Milap has been able to hide, in the interval you will get to who is the real villain and what is the film is all about. The film is totally missing in script and twist and turns.
Milap has given all the flavour of Amitabh Bachchan and Shashi Kapoor starrer Deewar in this film, it is like Manoj Bajpayee is Shashi Kapoor and John Abraham is Shashi Kapoor. They don't need a Nirumpama Roy as they have a value and principles for being honest all the time.
PERFORMANCES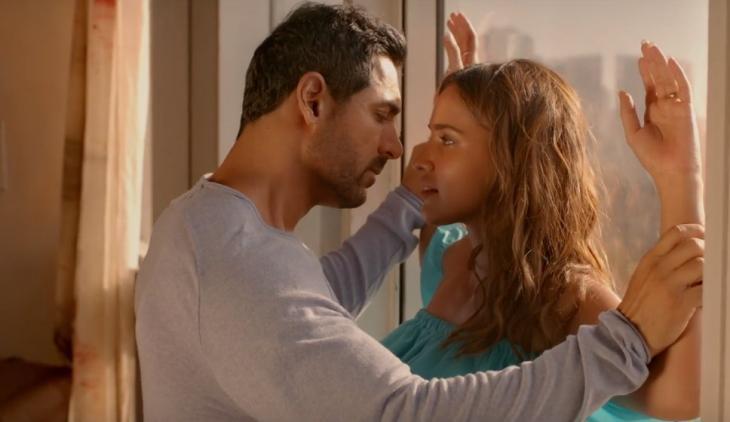 Satyamev Jayate film
John Abraham who has given films like Parmanu, Madras Cafe, Force 2 and others, you can't expect this film from him. Why he chose this script that is only action scenes can tell. The film is on the shoulder of John and he has done his work brillaintly, his action is like a hulk, and he is a macho man of films. From him punch in the car to the villain all looks totally realistic with his style of action. You will not feel in a single scene why Police can't arrest a single person because he is a one man army.
Manoj Bajpayee is an actor who is known for doing critical films and having a power packed dialogues in his performance. If I am not wrong that while watching the film you just feel that Manoj Bajpayee has turned into Shashi Kapoor of Deewar. His character already an established but when he makes an entry in the case he has nothing to do beyond imagination. All in all he is good in his own space and performance.
Aisha Sharma made debut with this film but let me tell you that she has nothing to do. She does not even have a single scene in the film besides an introduction part that she can handle on her own. She knows acting but I think she should not have chosen this film to make her debut.
Other actors like Manish Chaudhary, Amruta Khanvilkar, have just been supportive of this film, but they all know that the film is on just two actors shoulders that is John and Manoj.
MUSIC
There are four songs in the film but you will get to listen only three, Dilbar, Paaniyo Sa, and Tajdaar E Haram. Dilbar is a delight to watch in the theatres and Nora Fatehi's moves are really quite good. Paaniyo Sa is a soothing song narrating the love story of John and Aisha. Tajdaar E Haram comes in a major action sequence time you will love it.
VERDICT
All in all, director Milap Milan Zaveri has delivered an old wine in a new bottle, if you have been a fan of the 70s and 80s films having a fight between good and bad then you will get nothing new in the film. In the last, you can miss or wait for the film to come on television.
Also Read - Happy Independence Day: These are the top 10 patriotic songs you should definitely listen to on this 15th August