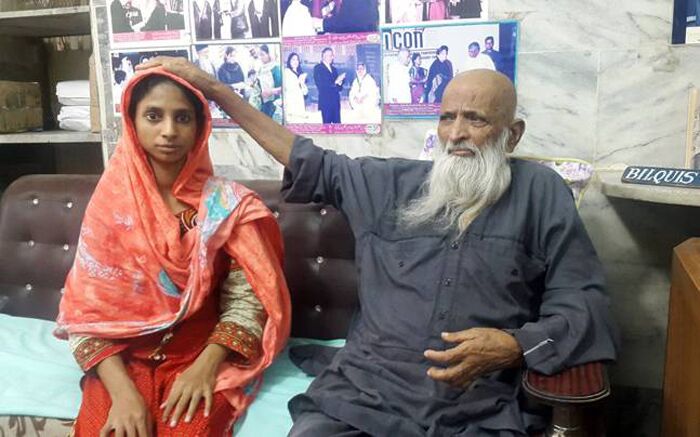 Bollywood actor Salman Khan and director Kabir Khan have decided to help Geeta, a hearing and speech-impaired Indian girl who has been living in Pakistan for the last 15 years.
Ansar Burney, a human rights activist from Pakistan, had called Salman Khan to seek his help in locating Geeta's family in India. Salman then reportedly contacted Bhajrangi Bhaijaan director Kabir Khan, who then assured their support to Burney.
"We must not leave any stone unturned to make Geeta realise there are sympathisers in India too, who are making efforts to help her reach home," Ansar Burney told reporters.
Geeta, who has been lives at Edhi Foundation in Karachi, doesn't remember much about her family, except that that she is from Jharkhand. After she was found, Geeta was taken to Lahore and then to the shelter in Karachi where she now lives.
On 3 August, a delegation from the Indian High Commission in Pakistan had met Geeta to look into her plea to return home.