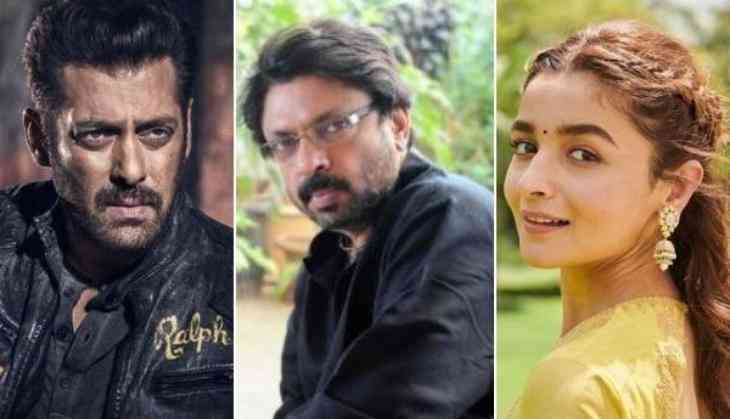 The fans were shocked when Salman Khan announced that his film with Sanjay Leela Bhansali, Inshallah won't be able to release on Eid 2020. The film one of the most anticipated films of 2020 but now the delay of the film doesn't clear its new release date. The film is most talked about because of its unusual casting Salman Khan opposite 24 years younger actress Alia Bhatt.
However, according to the trade sources, Inshallah has been sold to an amazing amount that will break many records. The theatrical rights of Inshallah has sold in the whopping amount of 190 crores. One trade source has claimed that director and producer Bhansali has cracked an amazing deal on the film which he is also producing alongside Salman Khan.
The film with Sanjay Leela Bhansali is pushed but I will still see you all on Eid, 2020. Insha-Allah!!

— Salman Khan (@BeingSalmanKhan) August 25, 2019
"He has sold the movie for Rs 165 crore plus additonal Rs 25 crore for P&A, which makes it a Rs 190 crore and that's huge. This is also one of the highest that a film has ever fetched. The digital and satellite rights will also clock a fantastic figure. Usually, Salman has a deal with a digital streaming agency and a channel partner so the sum of these two usually is Salman's fee for a film. But with Rs 190 crore in the kitty already, the producers already seem to have hit a big home run", said source.
Let us tell you that an insider source once told the story of the film and said, "Salman is a businessman in his mid-40s. The character is reminiscent of his turn in his 1997 romcom Jab Pyar Kisise Hota Hai. Alia plays a 20-something aspiring actress. All the factors, including age gap, have been taken into consideration. The story will justify the teaming up of two actors, from different generations, on a romantic journey."
Also Read - Salman Khan-Alia Bhatt starrer Sanjay Leela Bhansali's directorial Inshallah to not release on Eid 2020