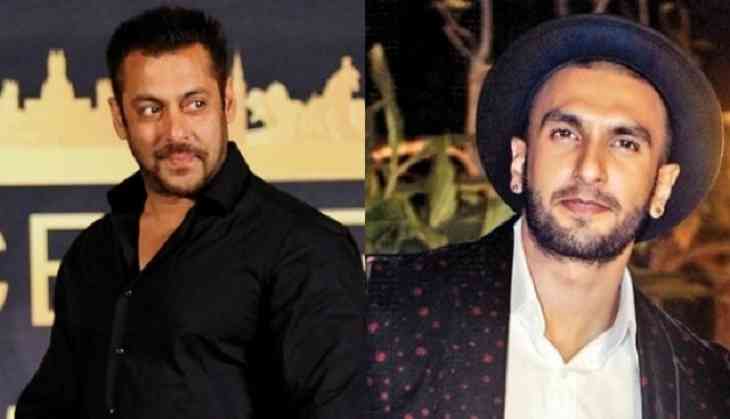 Salman Khan - Ranveer Singh (file pic )
Reportedly, Salman Khan's small screen debut show Dus Ka Dum (2008) is all set to be back once again with its third season.
The makers of the show have approached the superstar to sign the deal for hosting the show once again but Salman has not given a nod neither signed the deal yet. According to sources, the makers are awaiting for his response. If he says yes then the makers are happy to take it forward with the star but if he refuses to do so the plan B is to approach Ranbeer Singh.
Ironically, just a few months back Ranveer replaced the superstar in a Cola brand (aerated drink) and it is also said that the new season of the show is brought to replace the Kapil Sharma Show due to its failing TRP rate.