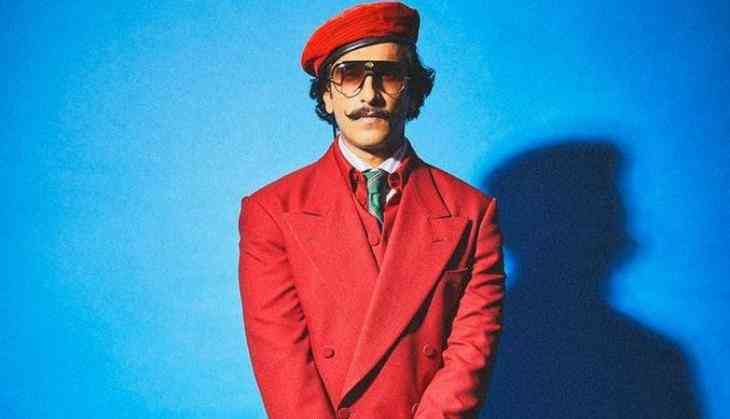 Ranveer Singh Baiju Bawra
Sanjay Leela Bhansali announced his next directorial after Alia Bhatt starrer Gangubai Kathiawadi, Baiju Bawra. Since then the rumours of casting leading actors for the film is in the buzz. According to the latest updates, Sanjay Leela Bhansali has once again gone to his favourite actor Ranveer Singh to play the popular musician in his film.
According to a report of Bollywood Hungama, Bhansali has approached Ranveer Singh to play Baiju Bawra in his film. And Ranveer who is very fond of Bhansali has already said yes to the film but it can only be started after Karan Johar's Takht. Reports are also that Bhansali offered Tansen's role to Ajay Devgn but he reportedly turned down the role. Bhansali will move to Baiju Bawra after Gangubai Kathiawadi.
Bollywood Hungama quoted a close source to Bhansali saying, "While Gangubai Kathiawadi is more of a dark emotional, action drama of the world of brothels, crime, dons and rich men who visit the world of brothels, Baiju Bawra is a pure musical and a dramatized version of the story of the uniquely talented singer Baiju Bawra. It's to Bhansali's credit that he is choosing to direct two projects in stark contrast to the other. And the filmmaker has offered the lead and title role of the young Baiju Bawra to Ranveer Singh. Who else can play the passionate, emotional, deeply vengeful and yet intensely romantic Baiju, than Ranveer? SLB and Ranveer have definitely met and the filmmaker has offered the young actor the role of Baiju Bawra. The movie won't start before next year and by then Ranveer would have completed his other films."
However, the leading lady casting is still on process alongside finding the right actor to play Tansen also. Reports suggest it is again Priyanka Chopra or Deepika Padukone for Baiju Bawra but finally we will have to see.
Also Read - Baiju Bawara: Sanjay Leela Bhansali in talks with Ajay Devgn after fallout with Salman Khan