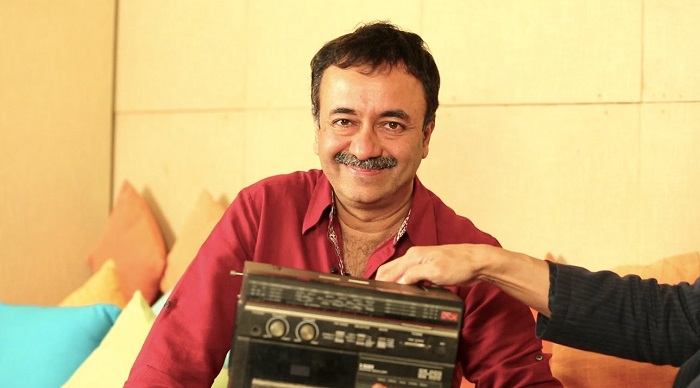 Rajkumar Hirani is one of the very few directors who has successfully adapted the Hrishikesh Mukherjee style of film-making. The films directed by Hirani, like Munnabhai MBBS, Lage Raho Munnaibhai, 3 Idiots and PK, despite being entertainers, have often given out a message.
However, never did Hirani think that the films directed by him would serve a larger purpose. Or so he said recently. The director believes that films are purely based on what he feels about the society today and the thought of preaching the audiences never crossed his mind.
Also Read: Happy Birthday Rajkumar Hirani! Thank you for the laughs
"My films are not at all about messages; they are all about different stories which I believe in. Look at Munnabhai MBBS, what message did the film give? PK had a message, but not the Munnabhai Series and 3 Idiots. When Abhijat and I write a script, we never write it with the intent to preach. We write about a subject, but since we dig from our own lives and beliefs, the same comes out as a message as we have strong views about everything happening around us. When we wrote 3 Idiots, I strongly believed that the education system in India is not on the right path and that's not the way it should be. So that view came in while writing and it was perceived as a message. Idea is not to give a message but to make an entertaining film."
Also Read: PK and Lage Raho Munnabhai make no commercial sense, says Rajkumar Hirani
Explaining the reason why he takes so long to helm a film, Rajkumar Hirani explains,
"I am very scared to start shooting for a film without script as film is something which will stay with you for ever, so it is pointless to make a film which you are not convinced about."
Also Read: #CatchFlashBack: When Shah Rukh Khan was Rajkumar Hirani's 'Munnabhai'
Rajkumar Hirani's next directorial, Sanjay Dutt biopic releases in Christmas 2017.