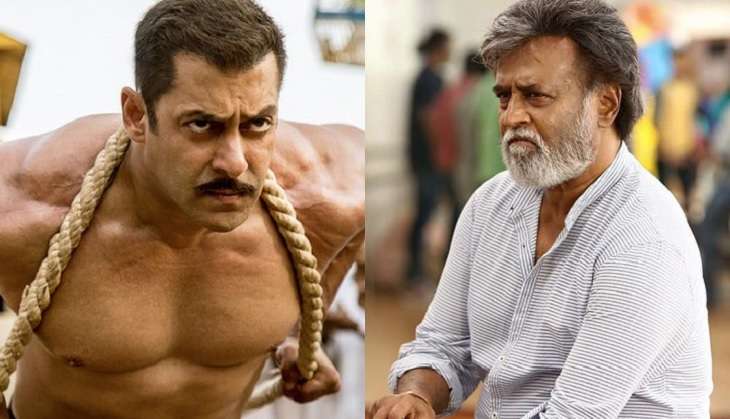 Rajinikanth's Kabali had an excellent opening weekend at the Box Office as the film raked in around Rs 108 crore in its three-day run.
The film fared the best at Tamil Nadu where it collected Rs 48 crore. Kabali witnessed a near 100% occupancy in the region over the weekend and has set new circuit records.
The performance at the Mysore and Karnataka belts was exceptional as the three-day collections stands at Rs 17 crore.
Kabali surpassed the records set by Vijay's Theri at the Kerala circuit by recording the weekend collections of Rs 9 crore. Andhra Pradesh and Nizam failed to remain steady through the weekend. After an impressive Rs 9 crore opening, the weekend collections are in the range of Rs 18 crore.
The Hindi dubbed version witnessed a growth in collections. After an average opening of Rs 5.20 crore, the film collected around Rs 18 crore in its opening weekend.
Day-wise collections of Kabali:
Opening Day (22 July): Rs 45 crore
Second Day (23 July): Rs 30 crore (Early Estimate)
Third Day (24 July): Rs 33 - 34 crore (Early Estimate)
Total: Rs 108 - 109 crore (Early Estimate)
These are our estimates based on sources. Our figures may vary from the actual collections, which will be updated in the latter half of the day.
The weekend total of Kabali is just a little over Salman Khan's Sultan which collected around Rs 106 crore in its three-day run at the Box Office.
However it is important to note that Sultan had the benefit of the Eid weekend while Kabali was released on a regular working day.
The Rajinikanth film will be put to the test on 25 July. The word of mouth surrounding the film is mixed. The film has been sold to the distributors at high rates and a steady trend at the Box Office is essential to break even.
That being said, Kabali is steadily breaking record after record in the overseas market.
Note: Regional films are granted a tax-free status by the respective governments. Hence, the nett total will be equal to the gross total. The numbers released by Bollywood producers are nett total which is total collections minus taxes.