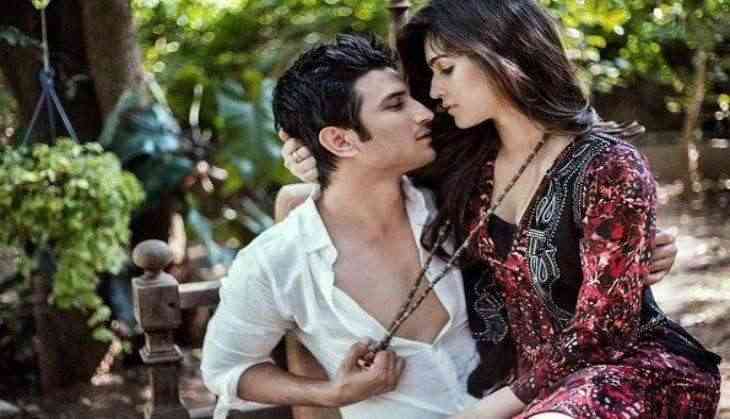 Actress Kriti Sanon said her last release "Raabta" was not a run-of-the-mill story and perhaps that was the reason it failed to connect with the audiences.
Kriti, 26, featured opposite actor Sushant Singh Rajput in the Dinesh Vijan-directed reincarnation movie, which failed to create magic at the box office.
"Sometimes when you try to do something different, it may or may not resonate with the audience. But what matters is whether you gave your 100 per cent or not.
"'Raabta' was a great experience and I learnt a lot while working on this film. I saw myself change as an actor. We did try 30 minutes of another world and it was a unique attempt. But most of the audience didn't resonate with it and that's alright. We should just move on," Kriti told PTI on the sidelines of International Indian Film Academy (IIFA) awards.
The "Dilwale" actress said she is fine with any kind of appreciation but the opinion of the audience matters the most to her.
"I think any form of appreciation makes you feel happy. We all work hard and give our best, so whether we get awards or love of the audience, it is all overwhelming. For me, the audience's appreciating the film is more important as we eventually work to entertain them," she said.
Kriti will be seen next in "Bareilly Ki Barfi" with Ayushmann Khurrana and Rajkummar Rao.
The actress, who made her debut in 2014, wears the badge of an outsider with pride and hopes her fan base keeps increasing.
"With every dream that comes true, you start nurturing another dream in your head. I am glad that despite being an outsider, I got opportunity to work here with talented people. I am happy I have been accepted by the people. It motivates me to do better and prove myself more," Kriti said.
This is the actress' first time in New York and she is elated to be a part of the 18th edition of the awards.
"It's my first time in New York, so I am very excited about it. I will be performing as well, so it's all the more exciting. IIFA is a great way to celebrate Indian cinema.
-PTI