Ami Sheth
| Updated on: 28 July 2017, 14:47 IST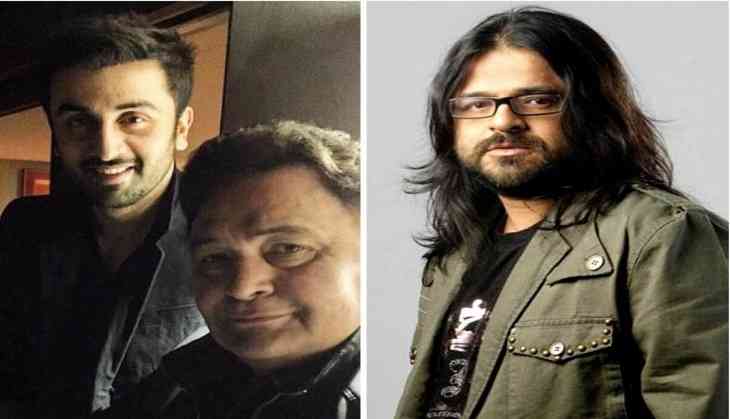 Ranbir - Rishi Kapoor and Pritam (file pic )
Music composer Pritam was present at an event for the promotion of Jab Harry Met Sejal. The composer kept mum when asked about Rishi Kapoor's comments on him.
Rishi Kapoor recently took his ire on Pritam and filmmaker Anurag Basu, saying in an interview that they were responsible for delaying his son Ranbir Kapoor's film, Jagga Jasoos.
"Honestly, Neetu and I saw the film on Thursday, only a day ahead of the release. Till Wednesday, Anurag Basu was still mixing the film. Can you imagine that? Pritam [composer] probably delivered the music only a week before. What can you say? Basu doesn't take an opinion from anybody. Today's filmmakers are doing this with everybody. They don't show their films before release to take opinions and treat it as though they're making a nuclear bomb. I didn't hate or love the film. I only felt it needed to be abridged by 20 minutes. But who is going to give that opinion to them? I totally agree with Ekta Kapoor when she threw him out from her film. He had problems with Rakesh Roshan while working on Kites(2010). He's such an irresponsible director that he doesn't complete the film. It was supposed to release three times in the past two years, but it kept getting delayed," the veteran actor said in the interview.
While Anurag apologised for making these mistakes and promised to not disappoint again, Pritam chose to stay mum. At the event when Pritam was asked to comment on Rishi Kapoor's statement against him, he responded by saying "You can call me or meet me outside somewhere. This isn't the right platform to discuss it."