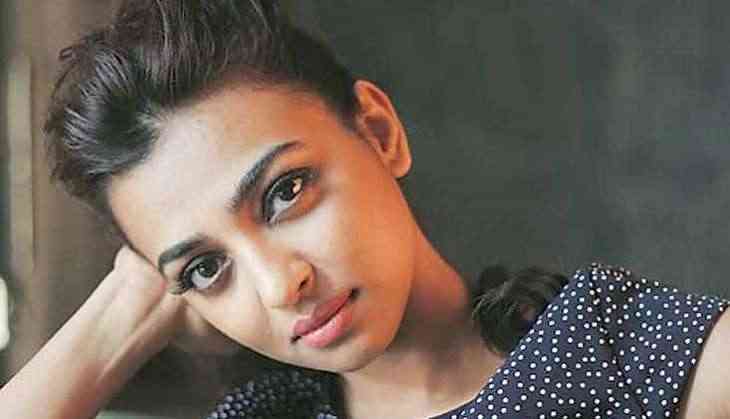 People still can't imagine female actors as superstars: Radhika Apte
There is a considerable pay disparity in the film industry and Radhika Apte says this will only change when the audiences start accepting A-list female actors as superstars.
The actor says she is aware of the fact that many of her male co-stars earn more than her for the same job.
In an interview with PTI, Apte says, "There is a lot of inequality. I'm friends with all my contemporaries. I know who gets paid what. My male friends get three times more pay than me. We have so many male superstars, but there are just a few female actors who have attained that status.
"It is not only because of the industry, it's in the society. If films starring Deepika or Priyanka will start working like a Salman Khan movie, we will start having female superstars. People still can't digest the fact or imagine that a female actor can be a superstar."
Apte, however, is happy that the things are changing and some filmmakers are writing more parts for women.
"But still there is a long way to go," she adds.
Apte was last seen opposite South superstar Rajinikanth in "Kabali", which released in July 2016.
The actor has been missing from the big screen for quite some time now, but she says it is important for an artiste to take a break from industry's gruelling schedule.
"For an actor, it is necessary to vegetate and look for inspiration. I get that from travelling, meeting people and observing things around me. I bring back my energy by gaining different experiences. Taking a break and evolving as a person is important for me."
Apte today walked for designer Sailesh Singhania in a traditional brocade outfit at the ongoing Lakme Fashion Week Winter/Festive 2017.
Talking about her personal style, the actor says, "I like to be in a comfortable zone. What I am wearing makes me feel like a princess. I never wear such things in personal life. It is a good change for me."
Titled "The Winter Rose", Singhania's collection is inspired by Maharani Gayatri Devi, Imperial Princess of Durru Shehvar and Princess Sita Devi.
Each saree and lehenga was crafted in handwoven textiles. The colour palette celebrates the festive season with shades like ruby red, orange, purple, fuchsia, pink and emerald green.
-PTI