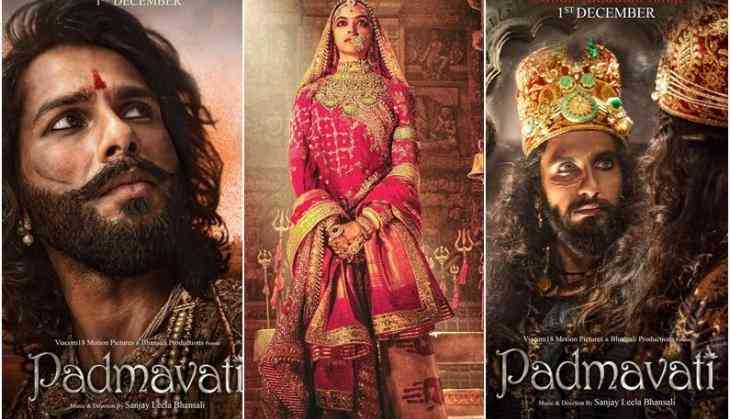 In a recent turn of events, Sanjay Leela Bhansali's highly anticipated epic drama 'Padmavati' has been certified by the British Board of Film Certification (BBFC) without a single cut.
BBFC has passed the film for its official release on December 1 in the United Kingdom and wrote, "All known versions of this work passed uncut."
To announce the new, The BBFC? took to their Twitter account and wrote, "PADMAVATI (12A) moderate violence, injury detail http://www.bbfc.co.uk/AZF357531"
PADMAVATI (12A) moderate violence, injury detail https://t.co/2S1pF33WVN

— BBFC (@BBFC) November 22, 2017
The movie cleared for a 12A audience (12 years and above, to be accompanied by an adult).
The BBFC summary notes that the movie, is a Hindi language epic drama in which a Sultan leads an invasion to capture a Rajput Queen.
The film is in the eye of a storm following protests from conservative groups over alleged tampering with historical facts, a contention which Bhansali has denied repeatedly.
However, Madhya Pradesh Chief Minister Shivraj Singh Chouhan said on Wednesday that he would get the story of Rajput queen Padmavati included in school curriculum from next year.
The movie features Deepika Padukone in the title role as Rani Padmavati, alongside Shahid Kapoor as Maharawal Ratan Singh and Ranveer Singh as Sultan Alauddin Khilji.
The release of the film, which was earlier slated for December 1, has been deferred as the filmmakers are yet to secure a censor certificate.
-ANI