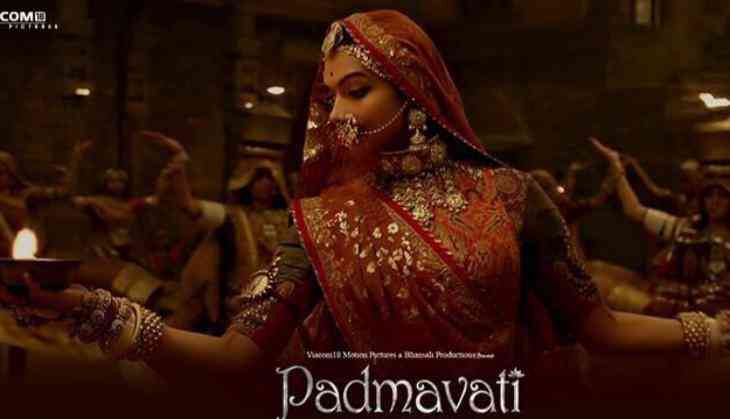 Padmavati: Not Deepika Padukone fees, but this thing is most expensive in the film
No doubt about the fact that Deepika Padukone is the highest paid actress in Bollywood currently, but the interesting thing is that no one actually knows how much the actress charges for a film.
Earlier, there were reports that Deepika Padukone was paid more than Bollywood actors Shahid Kapoor and Ranveer Singh for the film.
Recently, when the leading lady of the movie interacted with the media someone asked her how much she has been paid for Padmavati or if the fees charged by her is much higher than Shahid and Ranveer. Obviously like always she didn't reveal the amount, but her reply shows that she knows how to make everyone happy.
LOVING all your versions of #DoTheGhoomar !!!👏🏼👏🏼👏🏼 keep the videos coming & get ready for a surprise! pic.twitter.com/WHTAfCAdUj

— Deepika Padukone (@deepikapadukone) October 31, 2017
"Talking about my remuneration isn't exciting. But I am proud and confident about the money I get. You are comfortable with what you are paid. But what makes me happy is that they (producers) have invested so much money in a film which has a poster featuring me on it. That makes me proud," said the actress.
Deepika, who was present at the trailer launch of the film in 3D, said "In terms of scale, budget and resources, it's a huge film. We have seen strong female parts at the fore on screen in different films in different ways. I think this (Padmavati) is the beginning of great things women have in films, while you are talking about my fees than a poster featuring me is much costlier than me to sign the film."
This is to notice that Sanjay Leela Bhansali directorial film is based on the life of queen Padmavati and her Johar. Shahid Kapoor will be seen as Maharawal Ratan Singh, Ranveer Singh in as Alauddin Khilji and Deepika Padukone as queen Padmavati. The film is all set to hit the screens on 1st December 2017.