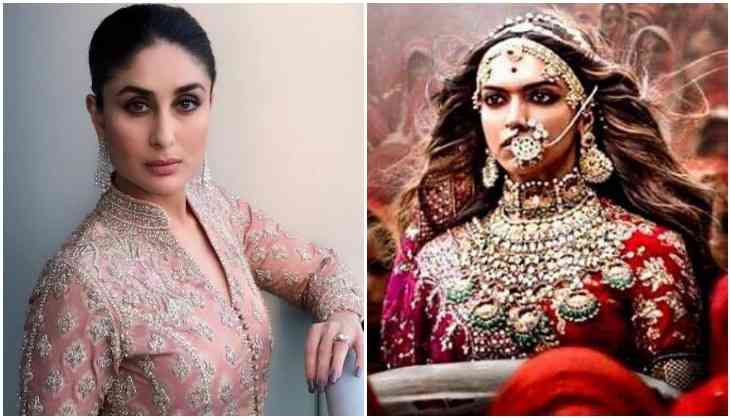 Padmavati controversy: After Kajol, now Kareena Kapoor's reaction will leave Deepika Padukone in shock
The controversies on Padmavati are not going to end soon and the film is in the discussions for a long time due to many reasons. Even the fans are eager to watch the film on the silver screen and the craze of the film is growing day by day. Amid all this, the whole film industry has come to the support of the film Padmavati to stop the protest against the film.
Recently Bollywood actress Kareena Kapoor reached an award show, although Kareena Kapoor is media-friendly, in this award show Kareena Kapoor was in a different mood. She was not in the mood to talk with media and not even replied to any question. When media tried to ask something to her she immediately replied, 'It's 12 AM now'.
Also Read - Diwali 2018: After Aamir Khan's Thugs of Hindostan and Akshay Kumar's Housefull 4, now this superstar joins the clash
When the media person asked Kareena for her reaction on the Padmavati controversy she immediately ran away and didn't reply to it. Even media was shocked to see this behaviour of Kareena Kapoor. This is to notice, earlier Kajol also has denied giving any reaction to this whole controversy.
Well, when most of the film industry personalities have come in the support of this film there are some big stars who are not even speaking a single word towards the film. Like Kangana openly denied supporting the film because of Shabana Azmi.
Also Read - UN goodwill ambassador Dia Mirza doesn't use sanitary napkins during periods; here is why
On the other hand, Bollywood actor Shatrughan Sinha also targeted big stars for not coming together for this film, he even asked PM Modi to interfere in the whole matter.