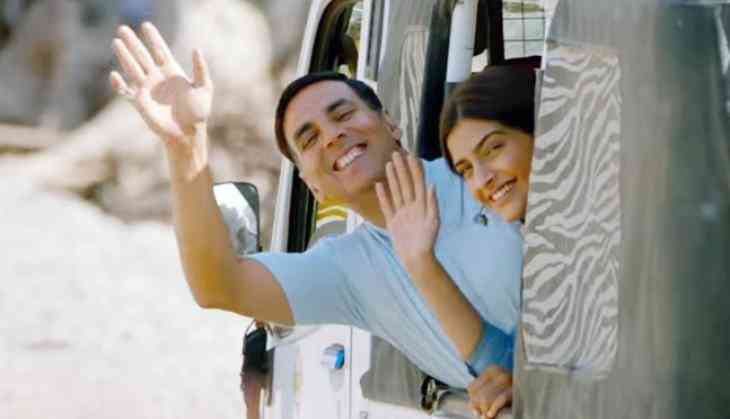 PadMan Trailer: 5 dialogues of Akshay Kumar, Sonam Kapoor's film that made us crazy
Recently the makers of PadMan starring Akshay Kumar, Sonam Kapoor, and Radhika Apte have released the trailer for the much-awaited film. Since today morning the PadMan trailer is trending on twitter and now when the trailer has been out the fans are loving it very much.
One of the best things in the trailer is its dialogues, Akshay Kumar is playing the role of PadMan and he no lesser than any superhero in the film. The trailer starts with the powerful voice of Amitabh Bachchan, from where he starts the trailer by counting the superheroes from all over the world and then he introduces our own superhero PadMan.
After Amitabh Bachchan's introduction piece, how Akshay has picked the trailer on his own slang is surely amazing. Akshay has said many dialogues in the trailer and that is enough to attract the audience. So we have brought you to the five dialogues that are surely enough to make crazy.
1. America Ke Paas Superman Hai, Batman Hai, Spiderman Hai... Lekin India Ke Paas PadMan Hai...
2. You are thinking I Mad... But Mad Only Becoming Famous...
3. Bigman strongman not making country strong... women strong, mother strong, sister strong then country strong...
4. Hum Aurton Ke Liye Bimari Se Marna Sharm Ke Sath Marne Se Behatar Hai...
5. Bloody Man half hour man bleeding like woman... They Straight Die...
This is to notice that R Balki directorial film is going to release on 26th January 2018 and it will clash with Neeraj Pandey directorial film Aiyaari.