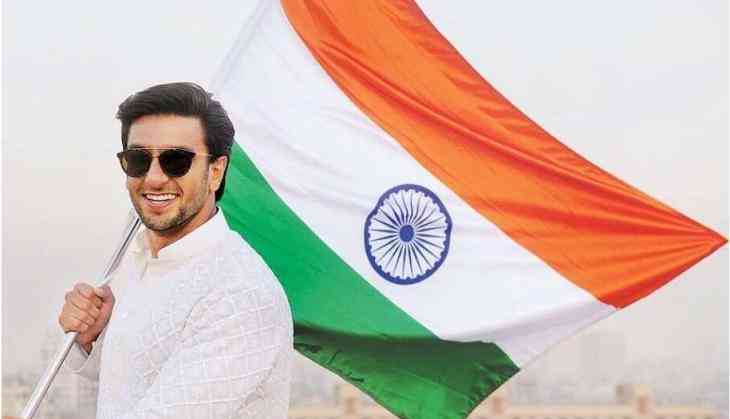 Padmaavat: Ranveer Singh wishes Republic Day; trollers claim 'Khilji can't be patriotic'
Bollywood actor Ranveer Singh who played the leading villain, Alauddin Khilji in Sanjay Leela Bhansali's film Padmaavat shared a picture on Instagram with Indian flag and wished the fans on the Republic Day. He has shared a picture with the national flag in his hand and on his Kurta. As soon as he uploaded the picture, trollers came out from their den and started making fun for him and even called him a traitor.
The user wrote - 'Flag in Traitor hand' and also has targetted Band Baaja Baarat actor for playing Khilji on screen. Another used wrote 'Waah Beta Khilji. Tu Kabse Hindustani Ho Gaya'.
Also Read - Padmaavat Box Office Collection Day 1: Despite protest, Sanjay Leela Bhansali's film managed a good opening
Besides these, many users also have abused the actor, but Ranveer, who believes in love and patriotism, has blocked all kind of negative comments on this post now.
This is to notice that the Sanjay Leela Bhansali film Padmaavat is facing protest from Rajput Karni Sena for showing queen Padmavati in a bad zone, and Ranveer Singh has played Alauddin Khilji so that is why he is getting targetted by the fans.
Also Read - Padmaavat: Rajput Karni Sena announces film on Sanjay Leela Bhansali's mother - 'Leela Ki Leela'
However, now the film has been released and Ranveer Singh has become the central topic of discussions for his brilliant performance in the film.