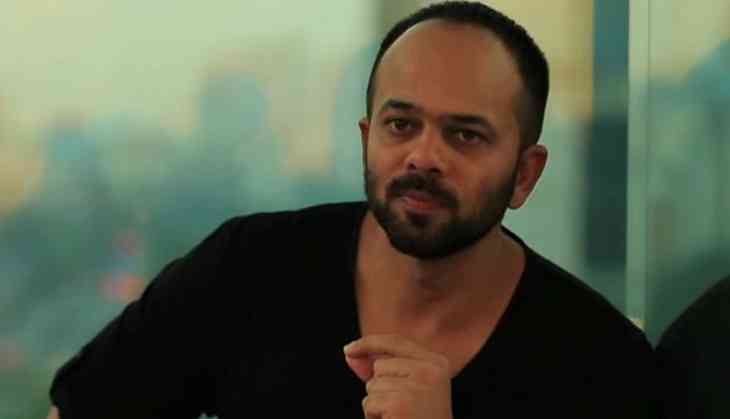 Filmmaker Rohit Shetty, known for making big budget movies, says the year 2017 hasn't been good in terms of business and it's bad for the film industry. But he believes that it's just a phase, which will end soon and there is no need to worry.
After superstar Salman Khan's "Tubelight" failed to pull the masses to the theatres this year, the film industry had pinned hopes on Shah Rukh Khan-starrer "Jab Harry Met Sejal", which again left many disappointed.
Asked about the poor performance at the box office in 2017, Shetty told select media, including IANS, here: "It has been a very bad year. There have been years like this. I still remember when I was doing 'Golmaal Returns' (2008), we had the same lull period."
"After every five years, there comes a period like this. It's bad for the industry."
Going by the history of cinema, all kinds of genres, directors and actors have been there in every era, he said.
"When Manmohan Desai was making 'Amar Akbar Anthony', Hrishikesh Mukherjee was making 'Golmaal'. If Amitabh Bachchan was doing 'Sholay', he was doing 'Anand' also.
"Now, we are differentiating between art and all. It's just that presentation changes sometimes. There have been some years when the audience rejected everything and we don't know why. So, it's a phase and it will end very soon. We don't need to worry or panic 'ki kya banayenge' (what to make)," added Shetty, who has made blockbusters like "Chennai Express" and "Singham".
He is coming back with another "Golmaal" film - "Golmaal Again", which is the fourth part in the series. Shetty isn't worried about the film clashing with Aamir Khan's "Secret Superstar" at the box office this Diwali.
"'Golmaal' and 'Fashion' came together. Both the films did well. There are so many films and only 52 Fridays (in a year) so, there will be a clash," he said.
The "Dilwale" director said he has even watched the trailer of "Secret Superstar", which is based on the story of a child who aspires to be a singer.
"Aamir is there so obviously it will be a great film. But luckily, the genres are different and it's Diwali time so there is space," said Shetty, who wants to keep making entertaining films.
"I am not going to say that 'I want to make films that will change cinema'. That will never happen. No one will be able to do it," said the filmmaker, whose films are mostly high on action with comic elements.
The "Golmaal" series, he said, is an entertaining franchise and that's why it's constantly aired on the small screen.
"'Golmaal 3' released seven years ago, but it is still fresh. It's fresh because it's on satellite, and it's on satellite because the family audience watches it every time," he said.
For him, genre is not important.
"Whether it is a love story or action, it has to be entertaining. Any film of mine, the budget is always very high. I don't want my producer to suffer a loss. If I say 'I've made a film based on my passion', but the producer doesn't get profit... I should put in my own money then. I want them to be safe," said Shetty, who has produced "Golmaal Again" in association with Reliance Entertainment and Mangal Murti Films.
Drawing the audience to the theatre is equally important to him.
"Today, there are TV, Amazon, Netflix and so many films. There is piracy also happening. So, how do I make you take your car keys, go all the way to the theatre after facing the heavy traffic and all...that is also very important. We all need to think about it now," he said.
He said the audience plays a significant role in deciding whether to make sequels or not.
Asked about making more "Golmaal" films, he said: "If this one will work, I will make another part but only with the right story."
What about "Singham 3"?
"It's a very big brand. It's given us a lot of respect. We will definitely make 'Singham 3'. We make films for the audience. When they will want us to stop, we will stop," he said.
What happened to the remake of "Ram Lakhan", a 1989 film that starred Anil Kapoor and Jackie Shroff?
"Two big heroes don't want to work together. They just want to promote each other's films on social media. I don't know why they are insecure. So, it's not happening," he said.
-IANS