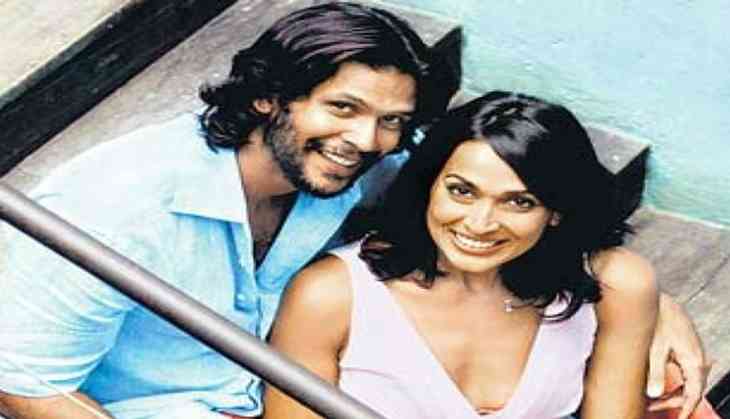 Milind Soman shares bold pic with Madhu Sapre
Bollywood's most charming man Milind Soman never fails to impress his fans whether it's his fitness videos or his love soaked pictures with wife Ankita Konwar. Since the coronavirus lockdown has begun Milind is quite active and has been sharing a lot of posts on social media.
Recently, the model took to his Instagram handle and posted a bold photoshoot image. He took everyone 25 years back by sharing a nude photo with Madhu Sapre wherein they can be seen confidently posing for the camera totally nude, holding on to each other with a python wrapped around them.
Well, today for us it's quite common, however back then this was not the case because as soon as such pictures were released people would immediately start objecting towards it. Also back then the models especially female ones were not quite comfortable with nude photoshoots.
So drawing the line on this Milind wonders if this picture was released today then what would be their reaction. He writes, "Keep seeing this pop up on my timelines every once in a while, its 25 years old, at that time no social media no internet either I think. Wonder what the reaction would have been if it had been released today."
Also Read: Sunny Leone Birthday: 5 times when Ragini MMS 2 actress hit the headlines for controversies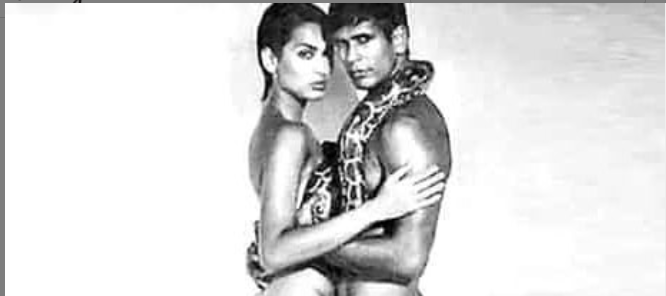 Meanwhile, few weeks ago Milind celebrated his second wedding anniversary with wife Ankita and shared his wedding pics. After a few days, he celebrated Mother's Day at their terrace and posted a lovely picture of all three celebrating.
Also Read: Milind Soman's 26 years old younger wife Ankita Konwar calls him 'Papaji'