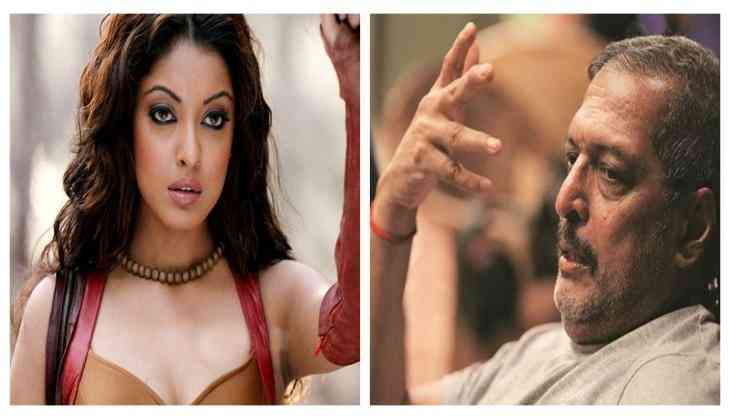 Silence is no more an option. Several powerful Bollywood voices have spoken about sexual harassment in the entertainment industry, and many more voices are likely to come forward in the near future with their own tales of sexual violation that they were so far afraid to reveal.
Actress Tanushree Dutta's claim about being sexually harassed by actor Nana Patekar a decade ago has got Hindi film celebrities talking more than ever about the #MeToo movement.

Actress-filmmaker Nandita Das said: "The more women speak up, the more it will give confidence to others who have been abused and will also serve as a deterrent to those who have felt they can get away with it. For me, #TimesUp is a better movement as it doesn't solely put the onus on the victims and instead invokes a sense of shared responsibility in all of us - both men and women.
"As an afterthought, maybe 'better' is not the right word. For me, #TimesUp is a movement that resonates more than the others because it has a sense of shared responsibility."
Filmmaker Onir agrees with Nandita.
"I hope voices like Tanushree's are heard and heeded. When one person speaks up, it gives courage to others, and the support of the industry is equally vital to make people who speak have faith in the industry. Also, it will make people who harass much more hesitant and not feel like they get away with any untoward behaviour," he said.
Producer Prernaa Arora says women need to be respected.
"When I started my career as a producer, I worked with lovely, decorous people like Akshay Kumar, Anushka Sharna and her brother Karnesh. After that, it has been hell for me. The biggest mistake of my life is to believe everyone is good when you are good to them. People have been mean to me just because film production is considered a male domain.
"I've been cheated and abused. No, I am not playing the feminine card. I am talking about basic decency towards all human beings. I don't even see that happening in this industry. I had two choices: quit or fight. I decided to fight. My suggestion to women: don't let anyone bully you into submission. I've met and handled one of the most corrupt and vicious male producers on the planet. If I can deal with him, then ladies, you can deal with anyone."
Has Tanushree opened up a pandora's box? Does a voice like hers encourage other women to come forward with their tales?
"I hope and wish so. That's going to best way to receive her situation of opening up," says "Pink" star Taapsee Pannu.
As for Tanushree coming out ten years late, Taapsee protests: "I am not going to judge anyone for speaking up late or speaking up at all, because the cynics will have an issue either way whether she spoke or didn't speak."
The outspoken Pooja Bhatt can't understand the current obsession with the '#MeToo' movement.
"Why are we so obsessed with the term 'me too'? Is sexual harassment and abuse new to India? Sexual misconduct, harassment and abuse is a reality In India. Women and even men across India have had to endure this for decades. I am glad that we are finally discussing this openly but it is not exclusive to the film industry.
"In fact we have access to the media which the average person doesn't even have. Women get raped and are told to keep quiet and get on with life as it will bring dishonour to the family. Maximum cases of sexual misconduct and abuse occur within the family home," she said.
Veteran actress Neena Gupta agrees with Pooja.
"To hell with the '#MeToo' movement in India. Who cares about whether it reaches us or not? We in the entertainment industry need to learn to respect everyone's space. Whether it is a big name or a small name, first learn to respect humans."
The fact that many important voices in Bollywood choose to keep silent over the prickly issue is no surprise to Pooja.
"It's naive to expect Bollywood or anyone for that matter to stand by you when you walk through the fires of life. If you believe in your truth then you must speak it without hesitation."
The intrepid Renuka Shahane has her own take on the impact of Tanushree's revelations.
"I do not really think that it will start a '#MeToo' movement here because both women and men who work in our industry do not open up about the sexual or physical harassment that they face in the industry or are witness to it because they fear that powerful people will destroy their careers and no one will believe them.
"In that sense, there is no solidarity with victims; not even in our society outside the film industry. We have seen so many cases where victim shaming and character assassination is indulged in which tremendously adds to the trauma. So people prefer to keep quiet about it."
Tamil cinema's formidable voice Khushboo feels, "We women need to speak. We eed to speak on time and not much later, and not be afraid of consequences... People (the society) has to stop judging a woman. A man is never judged... Women have to be strong and speak up."
Filmmaker Hansal Mehta said: "Abuse by people who perceive themselves to be in positions of power is rampant. Until we stop disbelieving victims of abuse, a '#MeToo' movement is difficult. The culture of trolling and demonising the victim is unfortunately ingrained in our majoritarian prejudices."
-IANS