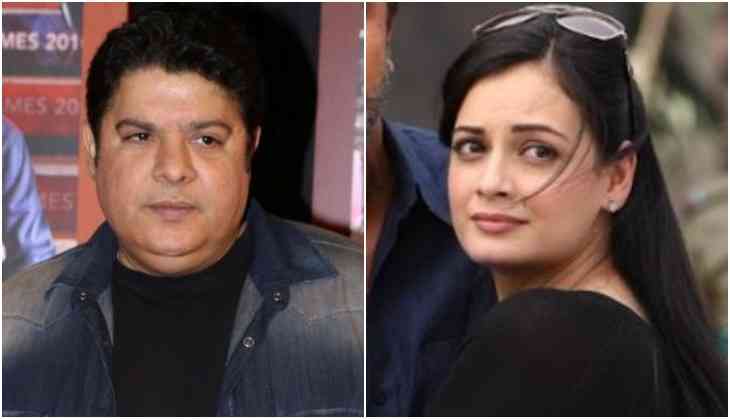 Till now four women have accused director Sajid Khan of sexual harassment and even Bollywood actress Bipasha Basu shared his horrible experience with him during the shooting of Humshakals. Bipasha told how Sajid used to tell lewd jokes on the sets, now Dia Mirza who also had worked with Sajid Khan has revealed something really shocking about the director.
While interacting to India Today, Dia Mirza said, "I was deeply disturbed. I agree that Sajid was obnoxious, extremely sexist and ridiculous. Even for me, the details of these accounts are beyond shocking. I have personally always have had a radar for such people. I have never invested in a relationship with such people even in the workplace."
Through your pain, you discovered the power to heal @hiyer. You are an angel. Thank you for sharing this. 🙏🏻 #MeTooIndia #MeToo https://t.co/bFxEj7mKSv

— Dia Mirza (@deespeak) October 13, 2018
She further added, "We often brush off certain kind of behaviour. But I wouldn't have imagined that Sajid could be capable of doing this to a woman. I completely understand the shock people are feeling right now, but it would be unfair to say that the names that are coming out is shocking."
Dia Mirza who was last seen in Rajkumar Hirani's film Sanju playing the role of Manyata Dutt told that she never been a victim of sexual harassment. But there were some chances when I lost work because of it.
October 12, 2018
Significantly, till now four women journalist Karishma Upadhyay, actors Rachel White and Simran Soni and assistant director Saloni Chopra have accused the director of Housefull series for sexual harassment. Even Sajid Khan's sister Farah Khan has said it clearly that she is with the victims if something wrong has happened to them.
Also Read - Kuch Kuch Hota Hai clocks 20 years, a film of Karan Johar that redefined love and friendship