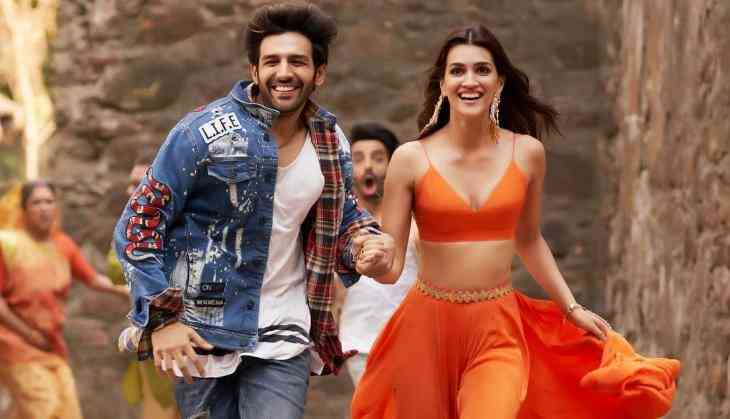 Kartik Aaryan Kriti Sanon
A few days back Kriti Sanon and Taapsee Pannu were in the news for criticizing an article that gave the credit of the success of their films Luka Chuppi and Badla respectively to their male co-stars. Now once again Kriti Sanon has come out and spoken that it is unfair that the leading men are getting credit to the success of any film.
Recently when a newspaper asked Kriti Sanon about the credit of Luka Chuppi success, she said, "This business of overlooking the leading lady has been going on for a while and it's so unfair. I am glad this conversation is finally happening."
"It's logical to talk about only the male protagonist when the leading lady doesn't have a lot to do, but when they are both carrying a film on their shoulders, the credit should be equally shared. Everybody deserves a mention," she added in the conversation.
Let us tell you that Kriti Sanon and Kartik Aaryan starrer Luka Chuppi collected around 92.50 crores business at the box office. With this, the story of Guddu Shukla and Rashmi Tiwari became a successful venture for the producers. While talking about discrimination, Kriti Sanon also opened up about the gender pay disparity in Bollywood.
She said, "Remuneration should be in sync with two things - your role in the film and your capacity to pull in the audience. There have been instances in the past when actresses have been paid more than their hero. For me, money is important, but never the reason to do a film. The script, my character and the crew are the key considerations."
Also Read - Vicky Kaushal admits being single in between rumors of break up with Harleen Sethi