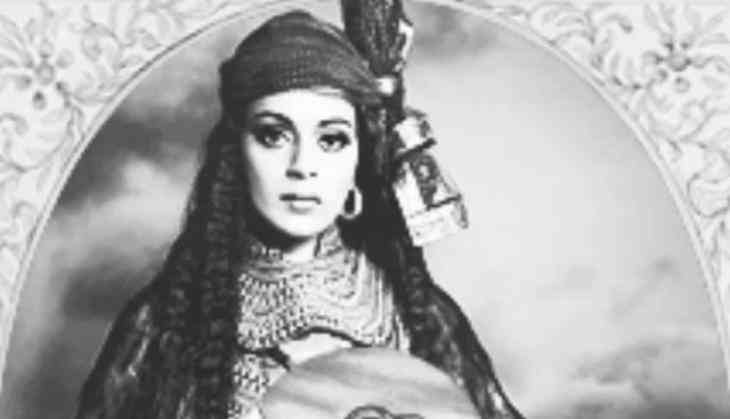 Ketan Mehta was never going to direct 'Manikarnika': Kangana Ranaut
Actress Kangana Ranaut says filmmaker Ketan Mehta was never on board to direct her new film 'Manikarnika: The Queen Jhansi'.
The 30-year-old star says Mehta has been working on a completely different project, which is in English.
'It is not the same film which Ketan Mehta was going to direct. Ketan Mehta and AV Shankar are a different team. They were making a film which was in English,' Kangana said in a group interview.
Two years ago, Mehta announced a biopic and Kangana even began preparing for it. But it was never made as the actress and the director reportedly had a fallout.
'Manikarnika: The Queen of Jhansi', which is based on the life of Rani Laxmibai, will be directed by Krish, who made his Hindi directorial debut with Akshay Kumar-starrer 'Gabbar'.
'Kamal Jain (producer) and Zee studios were making this ('Manikarnika') film with a completely different take. But both the films were offered to me. So, I felt that 'Manikarnika' was more relevant to Indians, as Rani Laxmibai is our superhero.
'It's not like this film doesn't have an international appeal but we should make it for our people. We should release it all over the world but not make it in English. Even the two scripts were different,' Kangana said. The 'Queen' star will begin shooting for the film soon.
'I think the shoot will go on for 80-90 days. So, this is going to be very challenging. We'll come here in Varanasi to shoot and also go to Jhansi,' she said. The film's producer said, 'We'll begin shooting in June.
The first schedule will be in Maheshwaram. Then we'll go to five or six places across the country. We'll also go to Rajasthan. So, it'll be a 100 days shoot.' The film will hit the theatres on April 27 next year.
-PTI