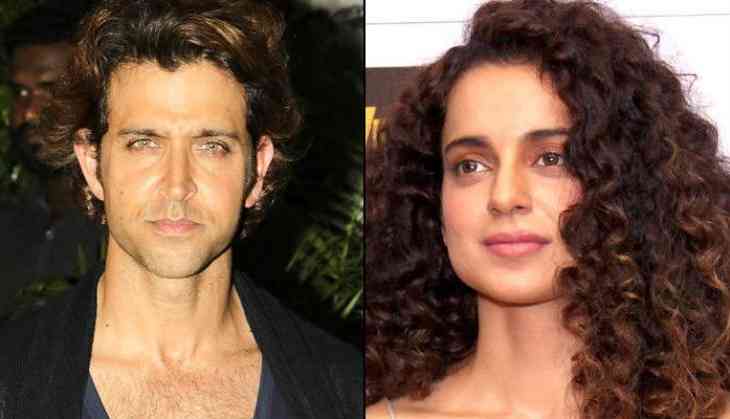 Kangana Ranaut does it again, demands apology from Hrithik Roshan
Bollywood actress Kangana Ranaut has again hit the headlines as she has targeted actor Hrithik Roshan again in an interview.
In an interview that will be on-aired soon, Kangana will be seen talking about the controversy between her and Hrithik Roshan. The Queen fame can be seen demanding an apology from the actor in the promo of the interview.
Kangana said, "Call him and ask him, and ask him a question, Did I send any notice to him? Some worst email went viral and he should apologize for it to me."
It is believed that Kangana opened up a lot in that interview. Supposedly, she is going to reveal new things about the whole controversies.
In February 2016, Hrithik Rohan had sent a legal notice to Kangana for calling him 'a Silly Ex' in one of her interviews. After that, they both exchanged legal notices with each other and after a few months of controversy, the lawyers of both actors came out and told that they (Hrithik and Kangana) will solve the issue personally.