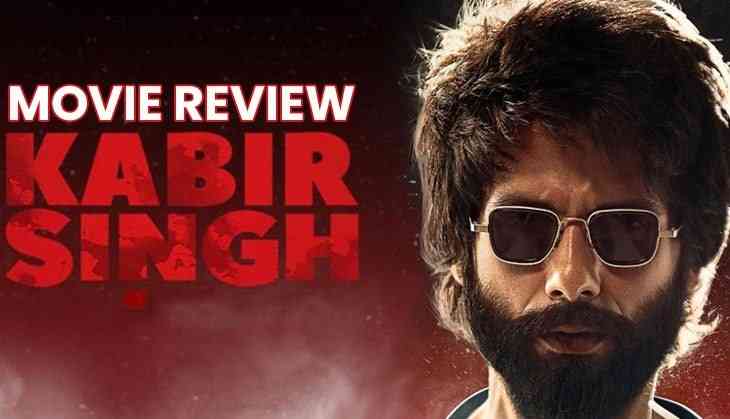 Kabir Singh Movie Review: Shahid Kapoor and Kiara Advani starrer movie Kabir Singh has come to silver screens from this Friday (21st June). The film is an official remake of Telugu superhit film Arjun Reddy and director Sandeep Vanga Reddy who made the original one had also directed Kabir Singh. After a huge buzz and talks about the film, finally, it has come out for the audience.
Movie Name - Kabir Singh
Star Cast - Shahid Kapoor, Kiara Advani, Suresh Oberoi, Arjan Bajwa, Nikita Dutta, Sohum Majumdar
Director - Sandeep Vanga Reddy
Producer - Bhushan Kumar, Murad Khetani
Music - Mithoon, Amal Malik, Vishal Mishra, Sachet-Parampara, Akhil Sachdeva
Genre - Romantic-Intense-Drama
Critics Rating - 3 stars
STORY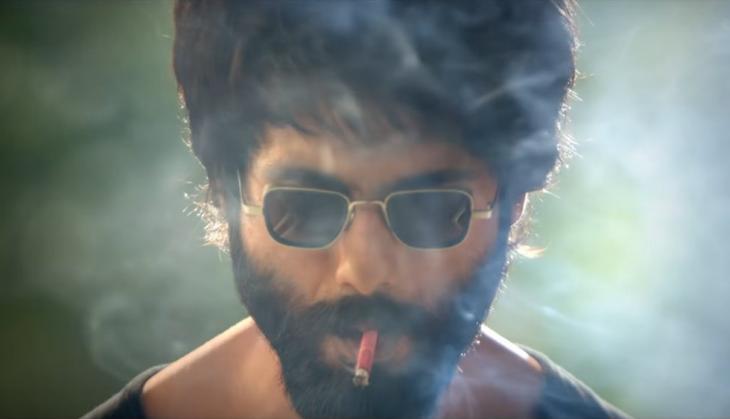 Kabir Singh
The film starts with an alcoholic-druggist surgeon Kabir Singh (Shahid Kapoor) who is totally lost and angry all the time. He sports long hair with a heavy beard on his face and despite that, he is a strong womanizer. After all his bad habits and immature activities, it goes to the past of Kabir where he lost his love Preeti Sikka (Kiara Advani) and it still doesn't allow him to come out of that failure.
Soon the film goes to Kabir's past, where he is final year student in Delhi College of Medical Science and also the most popular in the Delhi colleges. He is the topper and one of the best students of the college and that allows him to be rusty, angry who has no control in his anger, misbehaved, and the good of the college. He has an ego that college scares of him and he takes full advantage of it. He falls in love with Preeti at first sight and then his intense romance starts. However, as soon the college life ends, the couple goes to their respective homes to convince their families. But some tragic chapters made them parted ways and Preeti is now married to someone else.
DIRECTION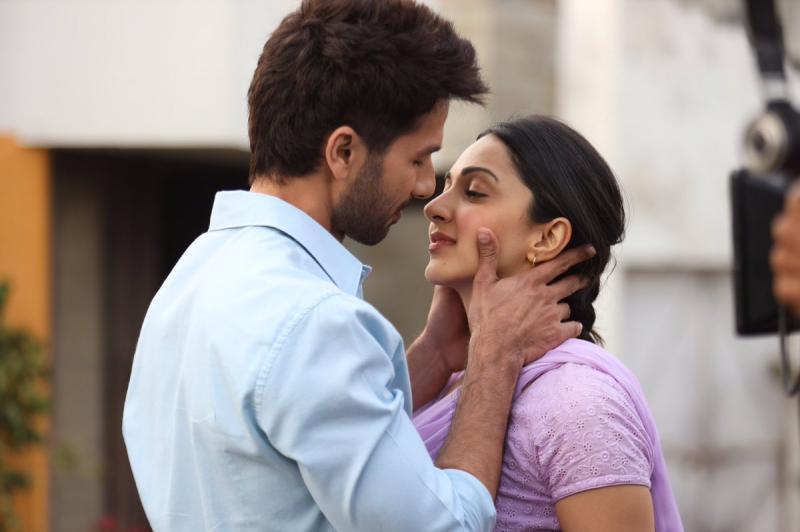 Kabir Singh
Sandeep Vanga Reddy directed Arjun Reddy and it turned out a blockbuster at the box office and it also helped leading actor Vijay Devarkonda to win the Best Actor Filmfare Telugu award. However, he got a chance to direct Hindi version also that too featuring star Shahid Kapoor. Although, Sandeep has taken the soul of Arjun Reddy for Kabir Singh and he has not left any stone to make it intense. But sometimes, it gives you the treatment of south films like no respect for women and other misbehaving things.
The director used many songs to show the depth and intensity of love and it worked also but the thing is that in the time of 2019 when the audience doesn't have time to watch 3-hour long film then he should have allowed editing some part of the film to make it more energetic. The music of the film makes Kabir Singh a little boring and slow.
PERFORMANCES
Kabir Singh
Shahid Kapoor is the winner and he is the true heart soul of Kabir Singh. No doubt, one of the finest performance of him but not much better than Udta Punjab and Haider. Shahid Kapoor has shown that anger and stubborn look on his face and despite all the bad habits, he is the coolest and sexiest man in Kabir Singh on the silver screen.
Kiara Advani plays Kabir Singh's love interest Preeti Sikka and she has not much to do when it comes to expressions. She is silent and scared in the most of parts in Kabir Singh. Although, after a point, she has some dialogues and intense scenes also that gives her some pleasure to perform.
MUSIC
T-Series is now the biggest music company of India and also the guarantee of hit music. However, this USP actually ruined Kabir Singh. The film has music of hit generation like Mithoon, Amal Malik, Vishal Mishra, Sachet-Parampara, Akhil Sachdeva and their composition is beautiful. Even songs like Bekhayali, Tujhe Kitna Chahne Lage, Mere Sohneya are already hit but their work was done till they made huge buzz for the film. The makers have no need to use all the songs full of duration because that makes the film a boring segment.
VERDICT
Kabir Singh is an intense love story having Shahid Kapoor on his top notch. If you have loved films like Devdas, then Kabir Singh is a new age Ruthless Devdas. If you can watch back to back songs with having pop-corn in your hands then you should go for it.