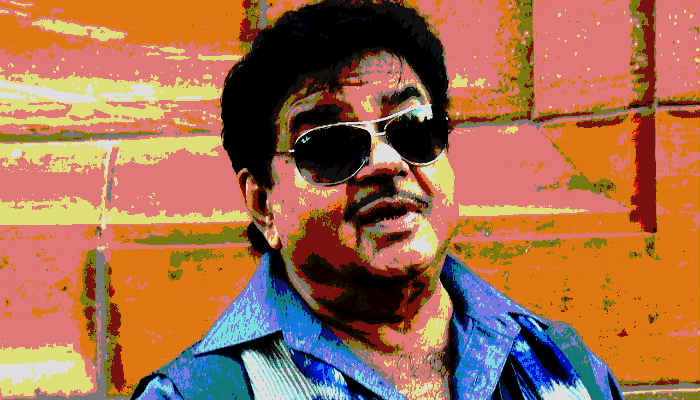 Bihar MP and Bollywood actor Shatrughan Sinha is probably one of the rare politicians in our country who is genuinely loved by the masses. With all eyes trained on the Bihar assembly polls, let us take a look at a few facts that will help you know shotgun Sinha better.
1. The senior Sinha has held the posts of Union Cabinet Minister of Health and Family Welfare (January 2003-May 2004) and Shipping minister (August 2004).
2. Not many know that he has three brothers named Ram, Lakshman and Bharat. Small wonder then that Sinha's own sons are named Luv and Kush.
3. Shatrughan Sinha is an alumnus of the Film and Television Institute of India (FTII) Pune. The institute, which is one of the pioneers in providing film studies in India, also awards a scholarship in his name.
4. It was in 1970 that Sinha got his first breakthrough in Bollywood with Dev Anand's Prem Pujari, where he played the character of a Pakistani military officer. However, his first on screen debut in Bollywood is considered to be the 1969-release Sajan.
5. He took the film industry by storm with his 1976-release Kalicharan. Bollywood has made the actor synonymous with the word "Khamosh".
6. Sinha has carved a niche for himself in the world of Indian pop culture with the intense dialogues he has delivered while playing the role of the fearless hero. Sample these:
Jali ko aag kehte hain, bhuji ko raakh kehte hain ... jis raakh se barood bane, usse Vishwanath kehte hain"
Aurat pe haath uthana ... namard ki pehli nishaani hai
Billi ke nakhoon badh jaane se ... billi sher nahi ban jaati
Haathi agar chinti ke upar pair rakh de toh chinti marta nahi ... usse masalna parta hai
Hum tere pairon ke neeche ki zameen itni garam kar denge ... ki tere jooton tak mein chaale padh jayenge