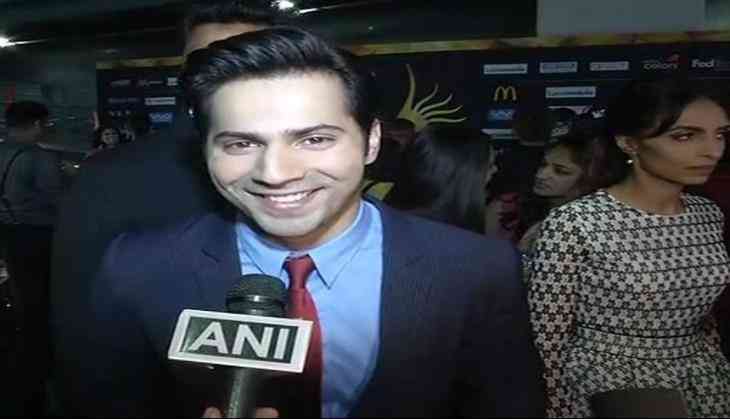 B-town's youth icon Varun Dhawan, who enthralled one and all present in Times Square with his energetic performance at IIFA Stomp, says it was an 'amazing' experience for him.
Sporting an off-white attire and brown boots, he danced to his popular tracks like 'Badrinath Ki Dulhania' title track, 'Tamma Tamma' among others. "India... India," cheered Varun, eliciting a roaring response from the audience, which was full of people of different age groups and nationalities, but dominated by the non-resident Indian (NRI) community.
Speaking at the green carpet of IIFA Rocks, the 'Dishoom' star told ANI, "It was an exciting moment and a wonderful experience for me. I just felt like shouting 'India..India' so I did it!"
The 30-year-old is all set to make his debut at IIFA Awards with a stunning performance and will also be seen co-hosting a segment of the star-studded awards night with Saif Ali Khan and Karan Johar.
The 'Dilwale' star even shared his nervousness about the debut act.
"I haven't rehearsed much since the stage is not available. Could just practise once on stage. Let's see what happens now!" he signed off.
-ANI