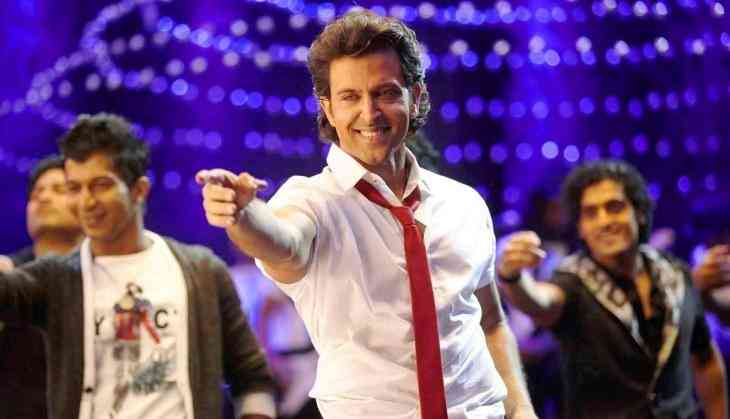 I'm biggest fan of my uncle Rajesh Roshan: Hrithik Roshan
Actor Hrithik Roshan says he is the biggest fan of his uncle and music composer Rajesh Roshan.
Hrithik, who was attending "Roshan Se Roshan Tak" -- a musical journey of Roshan family, said: "Today, in this musical concert, I am the happiest person because I am the biggest fan of my chacha (uncle) in the entire world. My uncle looks very sweet and humble but he has the energy of a tiger when it comes to creating music."
He said he helped Rajesh with the song "Tere jaisa yaar kahan" from the film "Yaarana" starring Amitabh Bachchan.
"In my childhood days, I remember, I never used to stay away from him (Rajesh Roshan). I used to sleep in my uncle's room and bathe in his bathroom. Sometimes, he used to come to me and ask me about his own composition for final selection," he said.
Hrithik added: "I clearly remember one incident when my uncle was recording music for 'Yaarana'. That time also he asked me for advice to finalise the composition. So till date, I feel very proud that I have a little contribution in the making of my favourite song 'Tere jaisa yaar kahan' from 'Yaarana'."
Hrithik attended the event along with his father Rakesh Roshan, Rajesh Roshan, Kumar Sanu, Udit Narayan, Alka Yagnik and Sudesh Bhosle on Saturday here.
The "Bang Bang!" star feels very fortunate that he was born into a family where music is an integral part their lives.
Rajesh Roshan said that the "Roshan Se Roshan Tak" was a tribute to their father and legendary music composer Roshan, who has given songs like "Laaga chunari mein daag" and "Rahein na rahein hum".
Hrithik's father Rakesh added: "Our father has left so much fragrance through his music that I feel still it is around us. When he passed away I was 16 years old and Rajesh was 12 years of age.
"I would like to see our fourth generation also carry forward this legacy of Roshan saab and all this happened because of love and support from the audience and blessings of god."
Asked about his upcoming projects, Rajesh said: "We are starting our family film ('Krrish 4'), so it will take some time because we are now in the process of finalizing things and very soon I will start work for that film."
-IANS