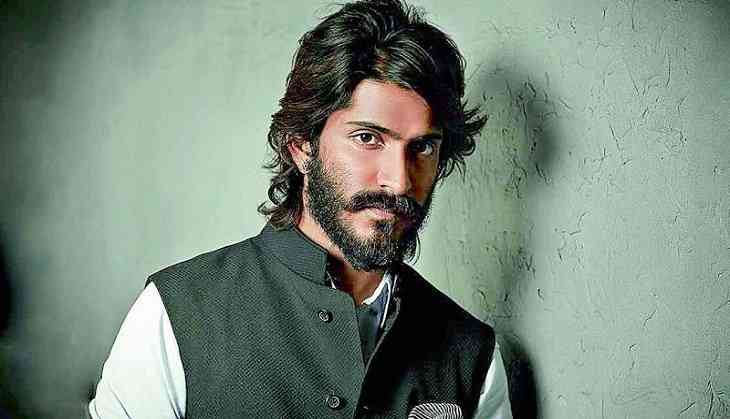 Bollywood actor Harshvardhan Kapoor, who is gearing up for the yet untitled biopic of Olympic champion Abhinav Bindra, says he is a passive person by nature, a trait similar to the ace shooter.
As the actor is preparing for the role as Bindra and is therefore in the process of internalising some of his characteristics, Harshvardhan told IANS here: "I am a passive person by nature. I do not express any emotion very loudly -- whether I am happy or sad. It is interesting that Bindra's personality and the behavioural pattern is also similar to mine.

"Therefore, it will be very interesting for me to play his character in the film."
However, he said playing such a character is quite challenging for any performer.
"I think one of the reasons why I am doing the film (on Bindra) is because of the similarity in our personality. But for a film, I have to make an internal performance entertaining and cinematic, yet close to reality because it is a biopic. So it will be challenging for me," said the actor, who made his Bollywood debut with Rakeysh Omprakash Mehra's "Mirzya".
According to Harshvardhan, as a performer, approaching a character in a manner to create a graph is important.
Citing the example of his last film "Bhavesh Joshi", he said: "I wanted to play it subtle yet vulnerable before he gets devastated. It might or might not be liked by everyone, but as an actor, that is how I interpreted the character.
"In the Bindra film also, I will be approaching to play a real-life person in a way as real as possible," added the actor, who is looking forward to share screen space with his father, actor Anil Kapoor.
While "Bhavesh Joshi" did not perform well at the box office, the film received a promising response on digital platforms.
Asked if the medium matters for a film's success, Harshvardhan said: "I think destiny plays a part to an extent for the success of a film.
"From the time, the film released digitally, people started talking and appreciating the film more. I really do not know if I should believe that the release platform of a film decides its fate, but Vikram (director Vikramaditya Motwane) and I made the film with conviction."
The actor believes the film was quite unique for Indian cinema.
"We have never seen an Indian superhero film that revolves around the story of an ordinary guy from an urban city turning into a vigilante," he said.
Is he now excited or nervous to work with his father for the first time?
"Of course I am excited, but once the screenplay is complete and we sit together, things will get better. Right now I am not thinking too much about it," he added.
-IANS