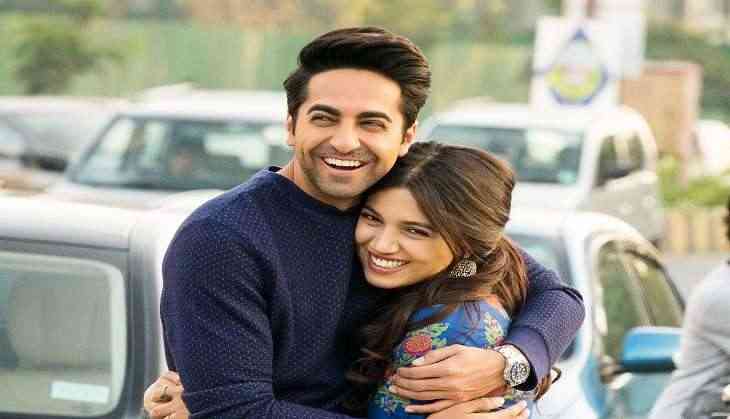 Bollywood actress Bhumi Pednekar, who plays the female protagonist in "Shubh Mangal Saavdhan" which deals with erectile dysfunction, says the society needlessly places a lot of pride on and builds an ego around a man's privates, which have nothing to do with being a good human being.
Asked about her take on how a man's masculinity is judged, the actress told IANS here: "Well, as a girl, I do not judge a man based on how good he is in bed because that performance has nothing to do with how good a human being he is. It is the society that has attached pride, ego, and stamina of a man on a genital organ... which is so stupid and pointless."
She added: "From the beginning, a boy is told not to cry, not to be vulnerable... They are taught that 'mard ko dard nahi hota' (a man does not feel pain). So when they grow up, somewhere in the back of their mind, they start behaving as if their heart is built of stone.
"The genuine human compassion goes away and ruthlessness gets nurtured. I think now we are living in a progressive society to be open enough to talk about any sexual problem, without being judgemental."
According to Bhumi, who is paired with Ayushmann Khurrana in "Shubh Mangal Saavdhan", the film will start a dialogue among the people to get rid of the taboo around the topic of erectile dysfunction.
Explaining how progressive the film is, Bhumi said: "We are not saying that love is enough for a happy marriage, sex is also an important part of it. But when one of your partners is suffering from any sex-related problem, both should be open to talking and resolving the issue without making it a taboo, without hesitation. And supporting each other is possible only if they are bonded over love."
Directed by R.S. Prasanna and produced by Aanand L Rai, the film released on Friday.