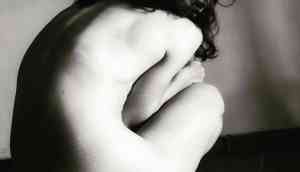 She is a woman who speaks from her heart and is never scared of criticism for her honest views, but when it comes to fashion, actress Kalki Koechlin says she gets conscious about her choices whenever she steps out for public eye.
When IANS asked her if she is conscious about her look whenever she steps out, Kalki said: "It depends but if I am going to step out for public eye, of course I am conscious.
"We all have different occasions. When we are going for dinner, we want to dress up and that's the good thing because it helps you in choosing what you like and also helps you to know what will look good on you."
Kalki looked enigmatic as she closed the show for Nikita Mhaisalkar adorning an eclectic ensemble from her new Winter/Festive 2017 line christened as SERIF at day three of Lakme Fashion Week (LFW) Winter/ Festive 2017.
Exploring the scope for luxe knitwear, the collection draws heavily from outerwear staples. Sweaters, cloaks, coats and trenches in custom-made flat knits and ribs create abstract and amorphous shapes.
A modern, urban derivation of the traditional baadla-taar embellishment technique highlights the pieces.
The actress was looking no less than an angelic diva in white outfit.
"I am somebody who has to mould myself into different kinds of outfits for red carpets and other occasions. I did film like 'Zindagi Na Milegi Dobara' where I had seven inches heel, so I think fashion for me is all about personality and as an actor we have very eclectic personality.
"At time we need to be practical and at time, we need to look glamourous and this is my glamourous avatar," said the "Margarita, with a Straw" star.
Mhaisalkar was happy to have Kalki as the showstopper.
"I never consider everybody else. I have seen her play recently and the kind of stuff she is doing is amazing. I always wanted someone who will represent my brand in her own way. For me, it is important that whosoever is representing my collection, should have a voice that is socially accepted. She speaks from her mind and she is one of the strongest girl on the block," said the designer.
-IANS