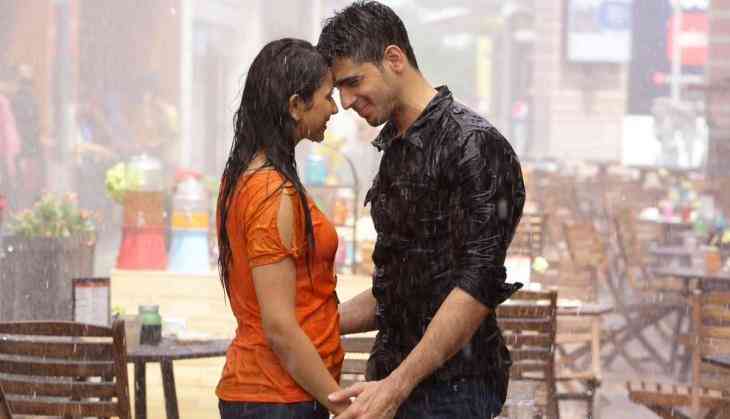 Hope Aiyaary has a smooth release: Sidharth Malhotra
Actor Sidharth Malhotra, whose film "Aiyaary" -- set for release on February 9 was yet to receive a censor certificate, is hopeful the movie will have a smooth journey to the screens.
According to reports, since the movie is set against the army backdrop, the Defence Ministry wants to review the film. This comes after Sanjay Leela Bhansali's "Padmaavat" was viewed by a special panel as part of the censor board's certification process.
Asked if these things will affect the way films are made and released, Sidharth said here: "Our producers are tackling it. It's in the process. Each film has its own reasons. We have seen what happened with that film ('Padmaavat').
"Our film doesn't have severe issues as far as I know after talking with my producers. I have full faith that our producers will come up with a positive result, so I don't see any issue with that. I hope that our film have smooth release."
The actor launched Oppo F5 special edition as their brand ambassador here on Saturday.
On "Aiyaary", which also features Manoj Bajpayee, he said: "The experience of shooting the film has been wonderful. For the first time, I am playing an army and military intelligence officer in an army uniform. We shot this film in Kashmir, London, Delhi, Mumbai and Cairo, so it has got very wide landscape.
"I am very excited and nervous for 'Aiyaary'. Spy thriller is new zone for me and it is a very relevant film, so I am hoping the audience would like our film. I think with entertainment, audience can relate with the issue which we have shown in the film. So, our entire team of 'Aiyaary' is looking forward for the release of the film."
On rumours that "Aiyaary" could be released tax-free, Sidharth said: "No, we haven't spoken about it yet. But if that happens, it will be a great as more people will be able to enjoy the film. The result will come out only when the movie is released and the review comes out.
"According to me, the movie is very relevant, while it maintains the thriller vibe it also speaks about certain social issues."
The film, also featuring Anupam Kher, Naseeruddin Shah, Rakulpreet Singh and Pooja Chopra, is produced by Motion Picture Capital and directed by Neeraj Pandey.
-IANS