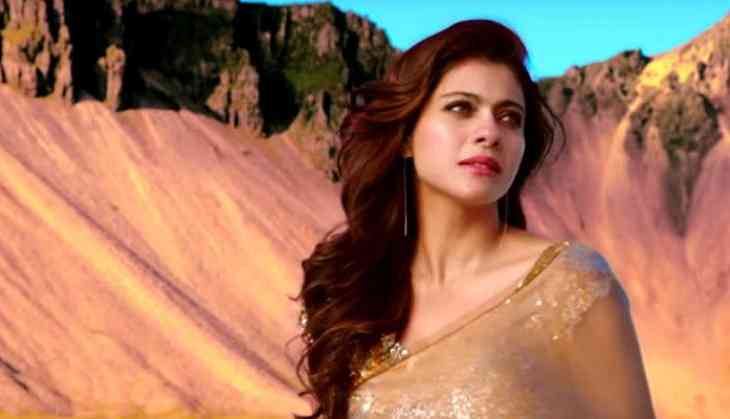 Kajol believes despite being a part of major commercial films, she successfully managed to avoid getting trapped into a particular image and it has held her in good stead with the audiences.
Coming from a film background, there were expectations from her but Kajol said she was adamant about doing films on her own terms.
"When I first entered the film industry, there were expectations of me, of who I was and related to. Like Tanuja's daughter, Nutan's niece and Shobana Samarth's grand daughter. I had to live up to that lineage but I never took it seriously. Whether I succeeded or not, I did it on my own.
"I can do whatever I want. Nobody will stand up and say that we did not expect this from her as I do lot of stuff that is unexpected," she told PTI in an interview.
The actor said even at the height of her career, she did not follow the number game or ran after money.
"I never thought it (being number one) was a slot worth fighting for. What am I going to do with that? In the long run, I wanted to feel good with what I was doing.
"I never believed in just being better than somebody. Money never drove me to work. I do films that I like. I am still wanted and respected which itself is a good feeling," Kajol said.
At 44, the actor, who will next be seen playing a single mother in "Helicopter Eela", believes she has evolved both as an actor and as a person.
"I have grown immensely. We have to realise that things have changed today. Audiences have seen better cinema and we have to be on par with what works today. So maybe what worked as a formula earlier is not workable anymore. You have to change and adapt," she said.
Kajol believes her choice of films -- be it "Toonpur Ka Superhero", "We are Family", "My Name is Khan" to her forthcoming release, "Helicopter Eela" -- reflect that change in her.
"As an actor I am in an awesome place right now. In the last five-six years, I have done a whole gamut of films. I am really happy where I am today as an actor and where I am as a personality."
"Star children go through a lot of scrutiny these days and Kajol said whatever her children Nysa and Yug know choose to do in life, they know that they have to do it on their own.
"My kids know that they will have to do things on their own. If they choose to be in film industry there will be lot more focus, if not, there will still be a level of expectations from them. Ajay and me have prepared them for the fact that there will be peer pressure."
"Helicopter Eela", which also stars National award-winner Riddhi Sen, releases on September 7.
(PTI)